Previews for January:
My thoughts and observations
…and some months there's so much to talk about, you need a two parter!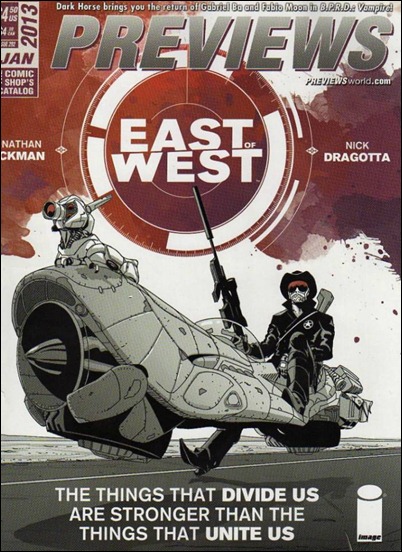 Publisher: Diamond Distributor
Cover Date: January 2013
Cover Price: $4.99
Issues like this really get me excited. Wait… not in that looking at girls in bikinis kind of way (my apologies to all my bikini wearing girl readers. I didn't mean to creep you out or anything just then. I promise not to stare at you. I swear!). I mean, excited that there's some really cool stuff up and coming. And because there's so much to talk about, I'm splitting this would be "one and done" article into two parts. First the comics, then products. Sound good? Then away we go…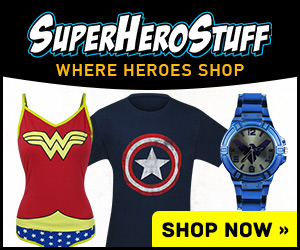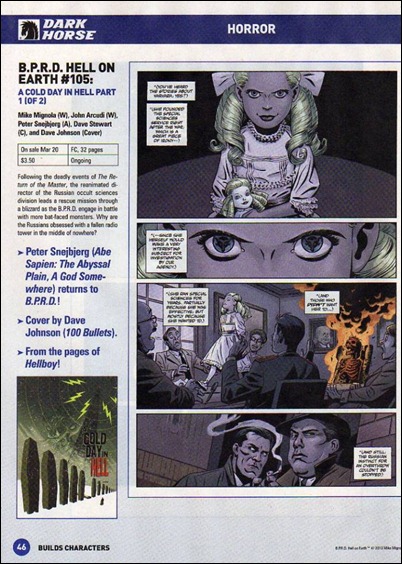 BPRD Hell on Earth #105 – you guys remember the twins from the Shining. This girl is about that creepy. I don't expect to be sleeping too well tonight if I keep looking at her. So let's just move along.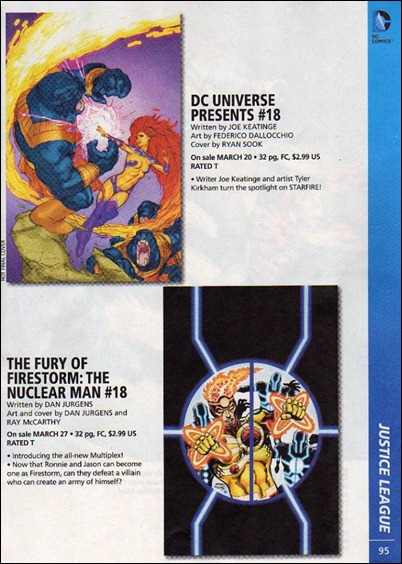 DC Universe Presents #18 – Oh, Starfire. From my long lost pre-pubescent days of reading the Teen Titans til today, you're still my favorite orange skinned minx! I've got two words for you: Hubba Hubba.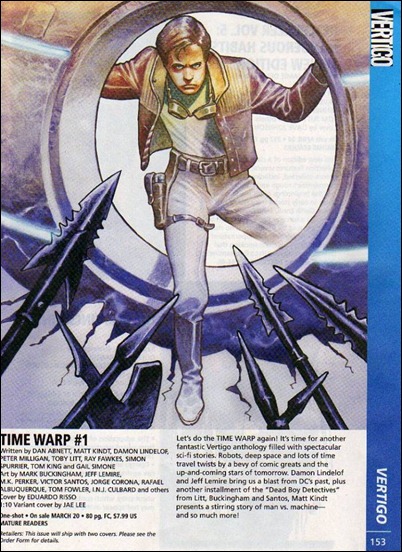 Time Warp #1 – Luke?!?!? Is that you?!?!?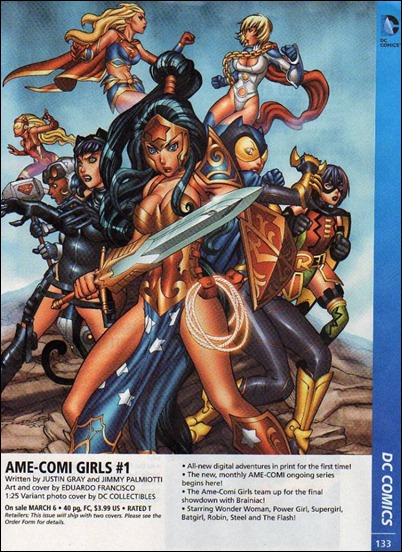 Ame-Comi Girls #1 – I'm really torn on this series. It started out as a digital only concept that's popularity drove it to print. But, it's also one of those books where the cover artist isn't the same as the interior artist. Which drives me nuts! And…AND…worse than that, in the first issue of the Wonder Woman story arc, the artist was switched half way through the book! With Amanda Conner drawing the first half and Tony Akins finishing it. Ugh! That REALLY drives me nuts!
Whatever. I'll still pick it up.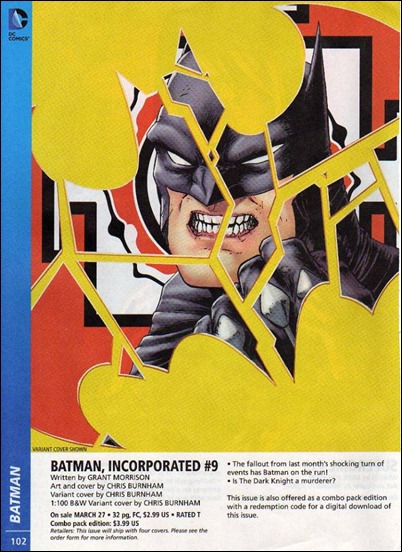 Batman Incorporated #9 – I know Grant Morrison is writing this book and all, but I just can't seem to get myself into it. The cover is cool, though. Even still, cool cover, you won't fool me into buying the book.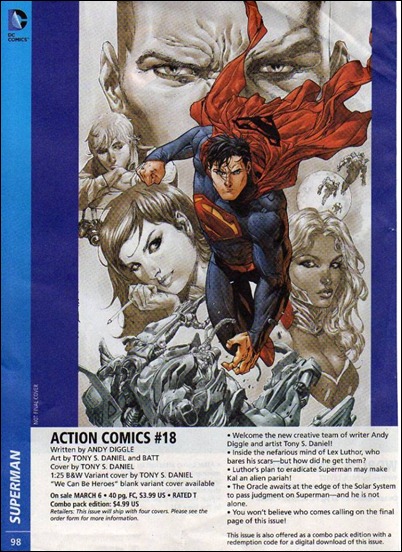 Action Comics #18 – Tony Daniels. Love this guy's work, all the way back from his days on Spawn and the Tenth. Looking forward to his run on Action.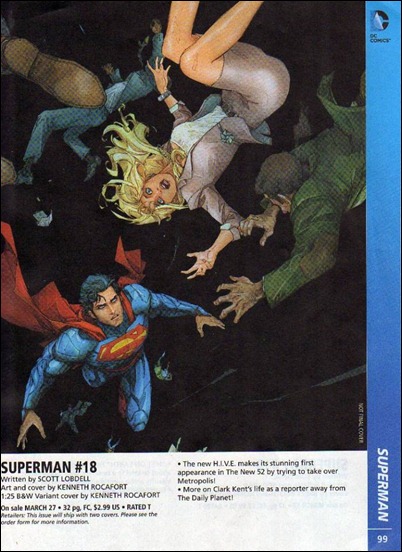 Superman #18 – Ok. Here's my problem with reading Previews, in general. You know that any given storyline (In this case H'el on Earth) is going to end, and the good guy will (probably) prevail. But, it's almost like Previews gives it away. Now, I'm not saying they do. Their solicits for post-storylines are generic enough. But, because it's soliciting books a few months in advance, the storylines are wrapped up and everyone has moved on. I don't know. Maybe it's just me.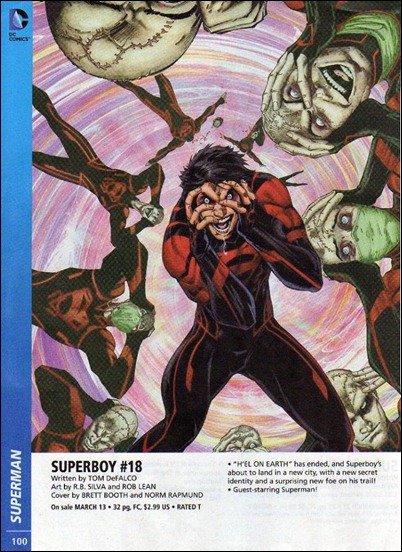 Superboy #18 – See Superman #18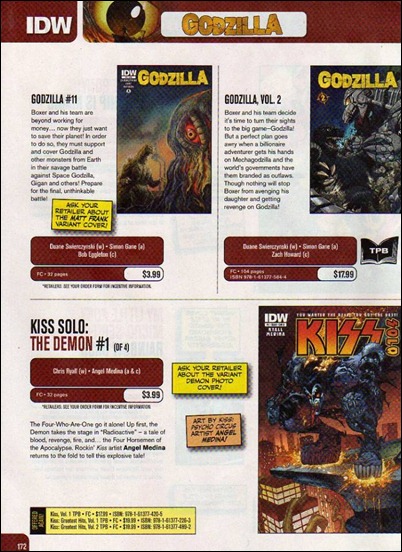 KISS Solo #1: The Demon – I give the guys in KISS a ton of credit. Well, I give Gene Simmons a ton of credit. The guy is a marketing genius. 30 odd years after their prime, Gene is still marketing the hell out of this band. Seriously, though…who's reading this book?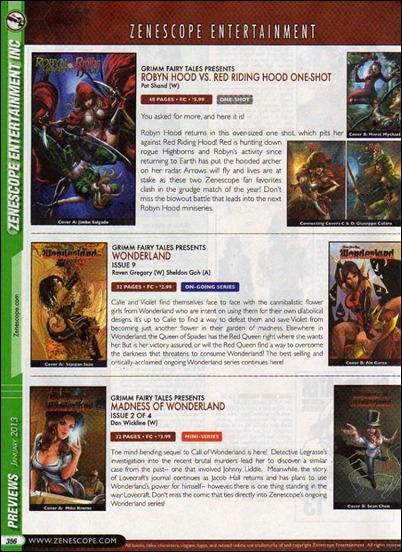 Zenescope Entertainment – As always, the hottest girls appear in Zenescope books.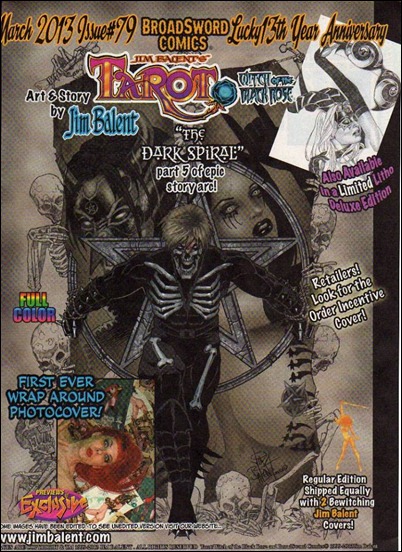 Tarot #79 – 13 years. That's a long time. Anyone else remember Jim Balent's run on Catwoman way back when? I've never picked up Tarot. Is it any good? Or is it all cheesecake? Which, btw, I'm totally not opposed to! I'm more curious why Balent left mainstream comics. Anyone know?
Garfield Vol 2 TP – A little known fact about your friendly neighborhood jman. Growing up, I loved Garfield. He was introduced in 1978, about the time I was getting into comics. So, it was right up my alley. Thankfully, that was a long time ago. And I find Garfield completely annoying now (I swear. I do. I'm not just saying that to impress you or protect my cred). I don't know if this is the actual cover of the trade or just the solicit, but you gotta admit, it's fairly clever.
Either way, I'm still not picking it up. I swear!
Stay tuned for Part 2!
—
by Jesse
the Container of Useless Accessories
this is what it sounds like, when doves cry…