Dynamite Launches Lady Demon in December!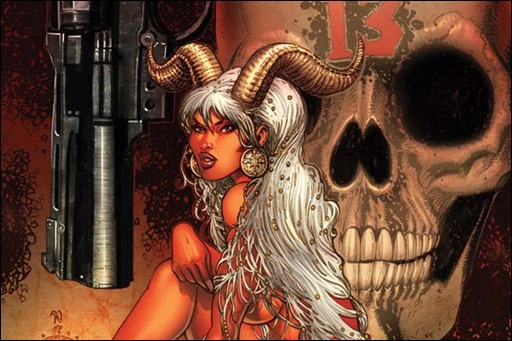 Resurrecting the Fan-Favorite CHAOS! Comics Character
for Her First Appearance in 15 Years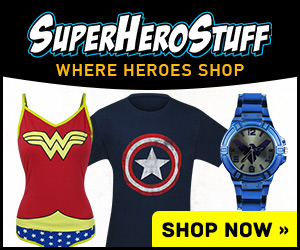 Lady Demon, the popular CHAOS! Comics character makes her first appearance in 15 years at Dynamite in December in Lady Demon #1 by writer Aaron Gillespie & artist Mirka Andolfo.
Press Release
Dynamite Entertainment is proud to re-introduce comic book fans to Lady Demon, the vivacious and vicious hellraiser who served as a cornerstone of the Chaos! Comics horror universe. Marking her first appearance in fifteen years, the fan-favorite character will star in her own self-titled comic series, written by Aaron Gillespie and illustrated by Mirka Andolfo. Lady Demon #1 is scheduled for a December release, and will feature a wealth of comic book cover options, including those by artists Joyce Chin, Mirka Andolfo, Allison Sohn, Cat Staggs, Cedric Poulat, and Mike Mayhew.
The original Lady Demon won legions of fans with her spitfire attitude and sultry looks in the original line of Chaos! Comics titles during the 1990s. Now, as Dynamite Entertainment revives the brand with a bold new look and attitude (with such bestselling comic series as Chaos, Evil Ernie, Purgatori, Chastity, and more), Lady Demon debuts her new incarnation in her very own title. The solicitation for Lady Demon #1 sets the stage: "On the run from Lucifer's hit squad, Lady Demon rides a newly arrived soul back to earth. Little does she know, the soul is attached to a woman in the middle of a dark conspiracy. That suits Lady Demon just fine… because it means she gets to kill a whole lot of people."
"Lady Demon is the natural choice for the next Dynamite / Chaos! character," says Aaron Gillespie, whose Lady Demon series runs concurrently alongside his in-universe Purgatori series. "She brings the same delightfully nasty attitude and alluring visual aesthetic as the other Chaos mainstays, but she adds an action element that will be unique to her book. While the other Chaos books dealt with world-ending battles and intricate plots, the Lady Demon miniseries focuses on the woman Lady Demon possessed. I am using Lady Demon to tell a violent, sexy, and still very human story of revenge and redemption."
"Fans have been asking about Lady Demon since before our first Chaos! book even hit shelves," says Nick Barrucci, Publisher and CEO of Dynamite Entertainment. "We knew from the start that we had to bring her back in a special way, and now the time has finally arrived. We've been so pleased with the work that our many Chaos! contributors have done, Aaron Gillespie and Mirka Andolfo included. Aaron's been delivering month after month on Purgatori, and Mirka's artwork on the world-building (and world-destroying) Chaos miniseries was spectacular. We can't wait for fans to see what these two have planned for Lady Demon."
Lady Demon #1 will be solicited in Diamond Comic Distributors' October Previews catalog, the premiere source of merchandise for the comic book specialty market, and slated for release in December. Comic book fans are encouraged to reserve copies of Lady Demon #1 with their local comic book retailers. Lady Demon will also be available for individual customer purchase through digital platforms courtesy of Comixology, iVerse, Dynamite Digital, and Dark Horse Digital.
– The Comic Book Critic