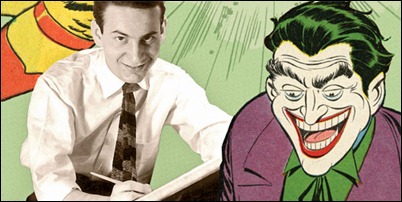 Jerry Robinson, the legendary comic book artist who is credited with creating Batman's archenemy The Joker, passed away in his sleep on Wednesday night. He was 89.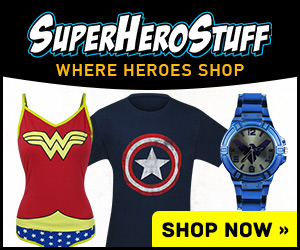 Discovered by Batman creator Bob Kane in 1939, Robinson was a 17 year old journalism student at Columbia University when Kane hired him to work on his Batman book as an inker and letterer.
Bob Kane later claimed that he and writer Bill Finger came up with the idea for The Joker, however, most historians credit Jerry Robinson with the creation of the character. Robinson was also influential in the creation or Robin the Boy Wonder, Alfred the butler, and Two-Face.
Robinson moved away from superheroes in the 1950's and became a newspaper cartoonist in the '60's, eventually becoming a political satirist by the 1970's. Robinson was president of the National Cartoonists Society from 1967 to 1969 and served a two year term as president of the Association of American Editorial Cartoonists starting in 1973.
In the mid-1970's, Robinson was a big supporter of Jerry Siegel and Joe Shuster in their struggle with DC Comics to win full recognition and compensation as the creators of Superman. Along with fellow artist Neal Adams, Robinson launched a high-profile publicity campaign and helped negotiate a financial settlement that restored the creators name on every Superman comic
Jerry Robinson is a legend who will be missed by the comics community as a whole.
"Jerry Robinson illustrated some of the defining images of pop culture's greatest icons. As an artist myself, it's impossible not to feel humbled by his body of work. Everyone who loves comics owes Jerry a debt of gratitude for the rich legacy that he leaves behind."—Jim Lee, DC Entertainment Co-Publisher and artist of BATMAN: HUSH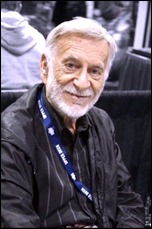 "Jerry Robinson was one of the greats. He continued to be a vibrant, creative force, with ideas and thoughts that continue to inspire. Jerry was a great advocate for creators. It was my pleasure to meet and work with him. He will be missed."—Dan DiDio, Co-Publisher, DC Entertainment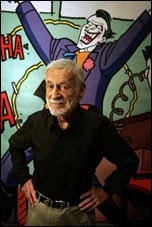 "It's impossible to work at DC Entertainment without feeling the impact of Jerry Robinson's contributions to the industry. His influence continues to resonate today."—Bob Harras, DC Entertainment Editor-in-Chief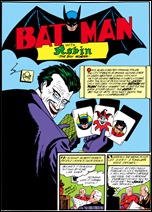 "Jerry Robinson was an innovator, a pioneer in storytelling. His artwork was always astonishing, but his contributions to the Dark Knight mythology go far beyond art. The streets of Gotham City are a little lonelier today…Jerry will truly be missed."—Mike Marts, BATMAN editor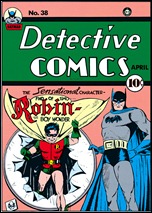 Sorry to hear about Jerry Robinson, always very gracious to me. Terrific man. R.I.P, sir, and don't let Bob Kane try to sign your tombstone. – Mark Waid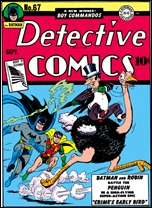 Jerry did a lot more than just create one of the greatest fictional characters in history. – Joe Staton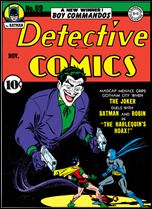 A sad farewell to Jerry Robinson, whose lifelong love of comics and his fellow creators was inspirational in so many ways. – Paul Levitz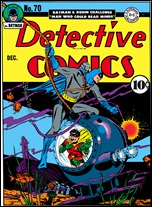 [I] regret the passing of Jerry Robinson, whose long career included work as comic strip artist creator, comics historian and curator, and, of course, as a major contributor to the early years of "Batman" comics. I'm lucky to have met him; another of the Founding Fathers of the superhero genre and American comic books is no longer with us. – Peter Sanderson
Jerry Robinson was a very fine man who was due far more credit for his contributions to contemporary folklore than he has gotten. And he has gotten quite a bit. – Elliot S! Maggin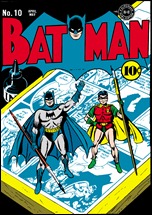 A loss to everyone. Condolences to the Robinson family, and a thank you to Jerry for everything he gave us. He was everywhere in my childhood, from his influence in the comics to the syndicated strips to his illustrations for a favorite childhood book of mine, THE MAGIC TUNNEL. – Paul Kupperberg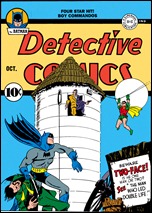 R.I.P Jerry Robinson; One of the greats and a fighter for artists rights in comics. – Jimmy Palmiotti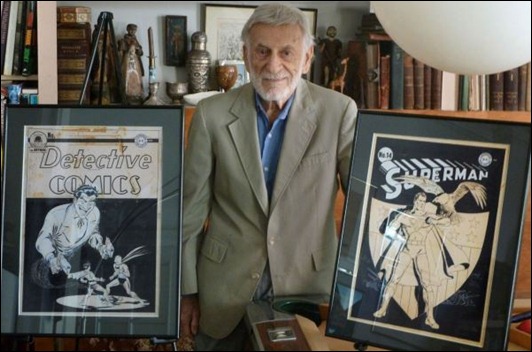 – The Comic Book Critic