IDW Presents Teenage Mutant Ninja Turtles Annual 2012
TMNT story written and drawn by co-creator Kevin Eastman
Coming in October 2012
Press release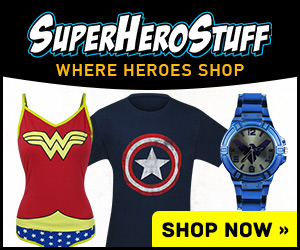 IDW Publishing and Nickelodeon are excited to announce the launch of TEENAGE MUTANT NINJA TURTLES ANNUAL 2012, a 48-page jam packed story written by co-writers Tom Waltz and Kevin Eastman, and drawn by co-creator Eastman. It's been nearly 20 years since Eastman has created a full TMNT story, but fans will relish this Annual filled with non-stop downtown action and mayhem that is well worth the wait!
"After nearly 20 years I find myself once again fully engrossed in the wonderful mythos of the Teenage Mutant Ninja Turtles and having the absolute best time in my life!" said Eastman. "The intense creative energy flying around between IDW and Nickelodeon is when this idea was inspired and born, so with this incredible team, I'm back on the drawing board–hanging with the boys, knocking out a full blown epic–and it is AWESOME!"
Releasing in October this year, TEENAGE MUTANT NINJA TURTLES ANNUAL 2012 follows the adventure of Raphael and Casey as they find themselves in the middle of a criminal escapade gone wrong. Rival clans jockey for power in the NYC criminal underworld, and the Ninja Turtles are drawn into the chaos. Expect the unexpected in this exciting, all-new tale that sets up a crucial future TMNT storyline. Readers are encouraged to ask their retailers about the special variant "Eastman Layout" edition.
IDW's TEENAGE MUTANT NINJA TURTLES comics launched in August 2011 with great success, resulting in multiple printings of the first five ongoing issues. Last month, TMNT comics launched digitally, and are now featured in IDW Comics and comiXology Mobile Apps for Android, iPhone, Kindle Fire, and more. There is no doubt that the Turtles have made a huge comeback, and IDW and Nickelodeon are catering to the fans by providing even more Ninja Turtle action!
TEENAGE MUTANT NINJA TURTLES ANNUAL 2012 ($7.99, 48 pages, full color) will be available in October. Diamond order code AUG12 0321.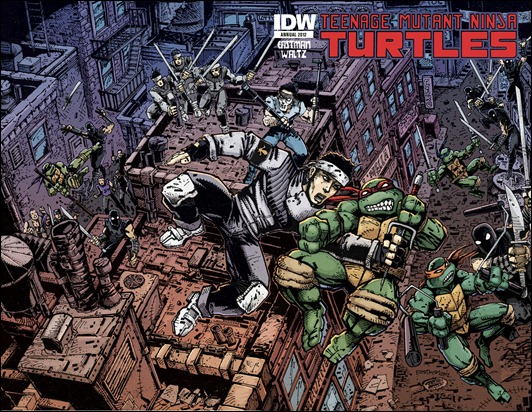 – The Comic Book Critic