HULK #1 Smashes This December – Your First Look!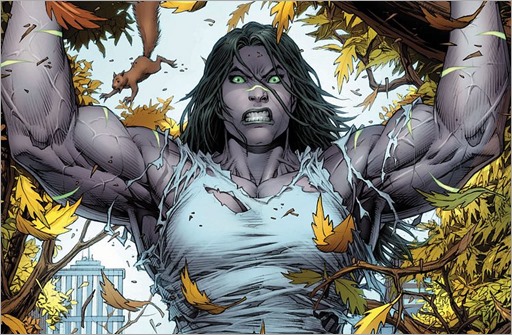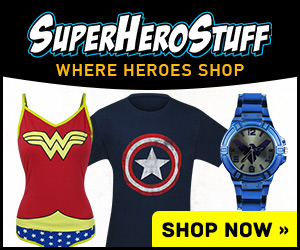 Here's your first look at Hulk #1, the ongoing adventures of Jessica Walters by writer Mariko Tamaki and artist Nico Leon, on sale December 28th, 2016 from Marvel Comics.
Press Release
Jennifer Walters has survived the Civil War, but not unscathed. On December 28th, she rises from the rubble, re-entering the world as a different kind of hero in the brand new HULK #1!
Today Marvel is pleased to present your first look inside the debut issue from Eisner Award-winning writer Mariko Tamaki (This One Summer) and rising star artist Nico Leon (Spider-Man)! Be there as they chronicle the ongoing adventures of Jennifer Walters – and bring you a Hulk book for Marvel NOW! the likes of which you've never seen before!
Following the traumatic events of Civil War II, Jen is determined to move forward, to go on with her life. But there is something bubbling under the surface. A quiet rage. The physical and mental wounds are still fresh. The pain of the past and all she's lost is always there – an undercurrent, a pulse, waiting to quicken and trigger her transformation into the one thing she doesn't have control over…the HULK! Jennifer Walters' greatest battle is about to begin. One that will pit her against the monster inside. Can she control the rage that consumed her cousin Bruce for so long? Or will she succumb to it? Find out when Tamaki and Leon bring you the can't-miss HULK #1 – coming to comic shops and digital devices on December 28th!
HULK #1 (OCT160788)
Written by MARIKO TAMAKI
Art by NICO LEON
Cover by JEFF DEKAL
Variant Cover by PIA GUERRA (OCT160791) and DALE KEOWN (OCT160789)
Action Figure Variant by JOHN TYLER CHRISTOPHER (OCT160794)
Hip-Hop Variant by RAHZZAH (OCT160793)
Classic Variant by JUNE BRIGMAN (OCT160792)
Young Variant by SKOTTIE YOUNG (OCT160790)
ICX Variant Also Available (OCT160795)
FOC – 12/5/16, On-Sale – 12/28/16