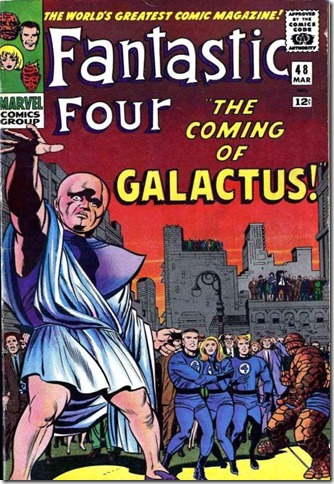 This first installment of Great Comic Book Covers presents Fantastic Four #48 (March 1966) "The Coming of Galactus" featuring the fine pencils of Jack Kirby and inks from Joe Sinnott. Uatu the Watcher, the Fantastic Four, and scores of onlookers await the arrival of Galactus!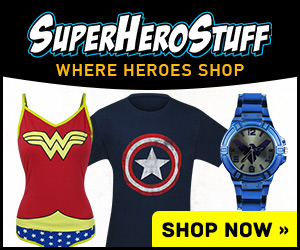 This seminal issue features the first appearance of Galactus and his herald on Earth – The Silver Surfer. It's jam-packed with appearances by the Skrulls, The Inhumans, Seeker, and Maximus!
Like most of his Marvel splash pages, this cover conveys a sense of urgency and immediacy that was a trademark of Kirby's work. The composition of the page and expressions of the onlookers capture Jack's attention to detail perfectly. Also keep in mind that Kirby was completing a large amount of work for Marvel Comics on a monthly basis at the time, and the fact that he came up with such amazing pieces is a wonder to behold.