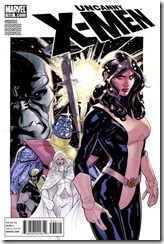 Writer: Kieron Gillen
Penciler: Terry Dodson
Inker: Rachel Dodson
Colorist: Justin Ponsor
Letterer: Joe Caramagna
Cover: Terry Dodson, Rachel Dodson
Editor: Jordan D. White, Daniel Ketchum, Nick Lowe
Publisher: Marvel Comics
Cover Date: June 2011
Cover Price: $3.99
After Colossus and Kitty Pryde have their outdoor meal interrupted by Namor fighting a huge mechanical creature, they lend The Sub-Mariner a hand in defeating it; but not before Namor schools Piotr in the proper usage of 'Imperius Rex.' Kitty saves the day, but no one can figure out why she cannot stop phasing. The X-Lab in Utopia have been running test on her, but they still don't know enough about phasing to be able to grasp the problem.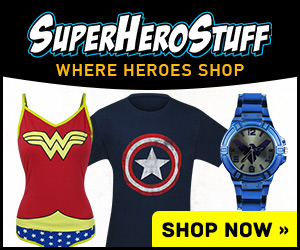 Elsewhere, Magneto's obsession with the Breakworld bullet samples has begun to strain the patience of both Dr. Nemesis and Cyclops. This is interrupted by a communication from Agent Brand of S.W.O.R.D. who reluctantly requests assistance from The X-Men in an extremely urgent matter. A flagship from the Breakworld Armada is on a course for Earth, possibly containing tens of thousands of Breakworld Warriors, with enough range and firepower to decimate entire countries at a time.
The X-Men's mission, with the aid of Agent Brand, is to quickly and silently infiltrate the warship and destroy their weapons capabilities. But when they board the ship, something isn't right at all – especially when they meet Powerlord Kruun.
Kieron Gillen's writing is always a treat. He recently wrote a superb Journey Into Mystery story and he continues to showcase his skill with this issue. Along with a solid storyline, there exists plenty of subplots to keep this series very interesting. I'm looking forward to more interaction between Dr. Nemesis and Magneto. The full page chat that they had was not only charged with Nemesis' scorn for Magneto and his obsession, but it was hilarious.
For years I've enjoyed Terry Dodson's artwork on a variety of projects, and I think he fits in just right on the Uncanny X-Men. While the male characters he draws have some rough edges, he more than makes up for it with his skill in rendering the female form. Just look at the cover, that's a classic Terry Dodson female form.
'Breaking Point' Part One looks to be the start of a promising story arc in this series. I'm looking forward to the next issue.
– The Comic Book Critic
Comic Book Critic Rating: 8.5