Delilah S. Dawson and Matias Basla Debut "SPARROWHAWK" at BOOM! Studios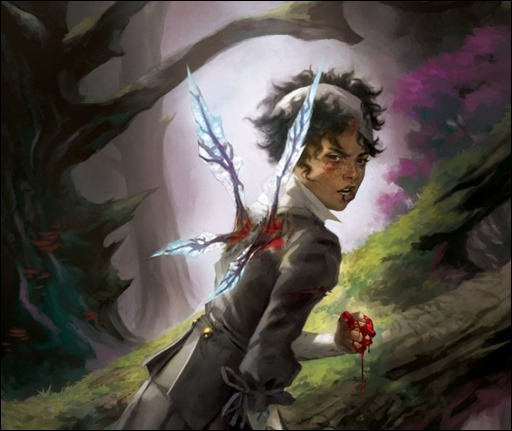 Discover The Teen Victorian Fairy Fight Club in October 2018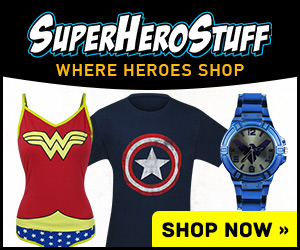 Here's your first look at Sparrowhawk #1, an all-new 5-issue miniseries by writer Delilah S. Dawson and artist Matias Basla, on sale in October 2018 from BOOM! Studios.
Press Release
BOOM! Studios is proud to continue The Road to San Diego, a ten-day spotlight on the most exciting comic book and graphic novel news in advance of Comic Con International in San Diego (July 18-22), with the announcement of SPARROWHAWK #1, kicking off a new five issue limited series in October 2018 from the acclaimed writer Delilah S. Dawson (Ladycastle, Star Wars: Forces of Destiny) and rising star artist Matias Basla (The Claw and Fang).
As the daughter of a Naval Captain born of two very different worlds, Artemesia has never fit in with her father's family, nor the high-class life to which they belong in the complicated time that is London, 1851. However, when she is targeted by the Faerie Queen and pulled into another realm with even deadlier threats than she's experienced in the Victorian Era, Art finds she has no choice but to try and save the world that has always hated her.
"Dark and twisted but alive with hope, SPARROWHAWK plunges you into a savagely beautiful world where I hope you, too, will want to earn your wings," said Delilah S. Dawson. "You'll meet a heroine who will spit her own blood in a fairy's face to survive; her mentor who happens to be a flying jackalope who can't lie… and yet still doesn't quite tell the truth; an evil fairy who refuses to kill; and the monstrous twin of Pumbaa from The Lion King. Get ready to join the fairy fight club that's one part Labyrinth, another part Alexander McQueen's Savage Beauty and married to the beautiful visual landscape that Matias has created."
"SPARROWHAWK is one of the most of the inspiring stories I've read in a long time – I knew I had to work on this after reading Delilah's amazing script," said Matias Basla. "As an artist, the series leaves me a lot of room to experiment in creating the look for a new, rich fantasy world that evolves in exciting ways with each issue."
SPARROWHAWK #1 features a main cover by Miguel Mercado (Saban's Go Go Power Rangers) and a variant cover by Stephanie Hans (Star Wars).
"Delilah and Matias have crafted a beautiful, gripping story that takes readers on a journey to magical worlds and into combat with fantastic creatures, all with a special Victorian flair," said Chris Rosa, Editor, BOOM! Studios. "But, at the heart of it, SPARROWHAWK is about the timeless struggle to find acceptance in a world that so often defines us, and tries to confine us, by our appearance, or identity, what happens once someone pushes back against those oppressive structures."
SPARROWHAWK is the latest release from BOOM! Studios' eponymous imprint, home to a world-class group of licensed comic book series and ambitious original series, including Mighty Morphin Power Rangers, WWE, Planet of the Apes, Big Trouble in Little China, Victor LaValle's Destroyer, Mech Cadet Yu, Grass Kings, and Klaus.
Print copies of SPARROWHAWK #1 will be available for sale in October 2018 at local comic book shops (use comicshoplocator.com to find the nearest one) or at the BOOM! Studios webstore. Digital copies can be purchased from content providers, including comiXology, iBooks, Google Play, and the BOOM! Studios app.
For continuing news on SPARROWHAWK and more from BOOM! Studios' The Road To San Diego, stay tuned to www.boom-studios.com and follow @boomstudios on Twitter.