Smash Into All-New Marvel NOW! With Your First Look at HULK #1!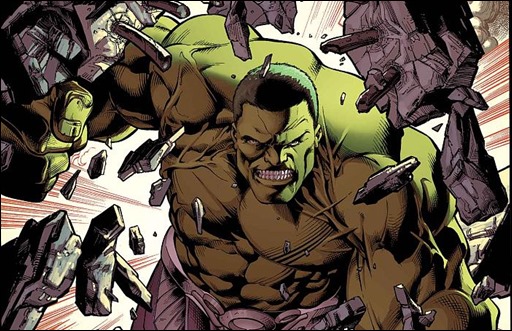 Your first look at Hulk #1 by writer Mark Waid and artist Mark Bagley, courtesy of Marvel Comics – on sale April 16th, 2014.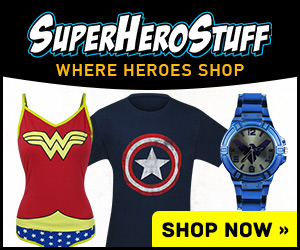 Press Release
This April, the Jade Giant returns for an all-new ongoing series from Eisner Award winning writer Mark Waid and critically acclaimed artist Mark Bagley! Now is the perfect chance to jump on board as the epic "Banner D.O.A" begins in HULK #1!
Following the shocking ending of Indestructible Hulk – Bruce Banner lay at inches from death. As he clings to life, the mystery of his attacker will have everyone talking. Who shot Bruce Banner? And why did they want him dead?
"As our series opens, Banner's at death's door", says Waid. "…having learned something about himself that cuts him to the quick and calls into question everything he's been doing for what he believes is the public good.  And things don't improve for him from there."
"You'll see Bruce Banner in a whole new light," Waid continued.
Did his unknown attacker want Banner dead? Or the Hulk? One thing is for certain – if he survives, it won't be as the same Bruce Banner we've known! And as the mystery deepens, everything you thought you knew about the Hulk will change!
How will the Green Goliath solve the mystery of his enigmatic attacker? How can he? Don't miss a single moment as the explosive new series kicks off with a gamma bomb sized revelation this April in HULK #1!
HULK #1 (FEB140684)
Written by MARK WAID
Art by MARK BAGLEY
Cover by JEROME OPENA
Variant Cover by MARK BAGLEY (FEB140685)
Animal Variant by CHRIS SAMNEE (FEB140686)
Young Variant by SKOTTIE YOUNG (DEC138202)
Captain America Team Up Variant Also Available
Blank Variant Also Available
FOC – 03/24/14 On-Sale – 04/16/14
– The Comic Book Critic