First Look: HARBINGER #24 –
Requiem for a Renegade!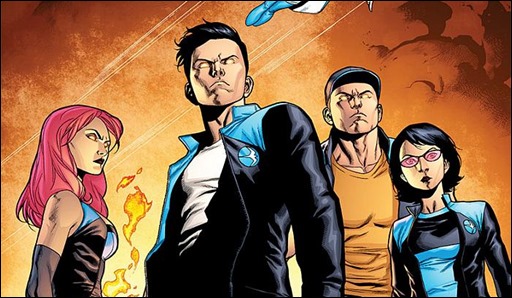 Here's your first look at Harbinger #24 by writer Joshua Dysart and artist Khari Evans, courtesy of Valiant Comics – on sale June 18th, 2014.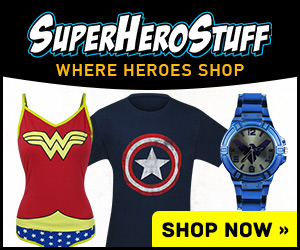 Press Release
Valiant is proud to present an advance preview of HARBINGER #24 – the penultimate chapter of "Death of a Renegade" from New York Times best-selling writer Joshua Dysart (Harbinger Wars) and Harvey Award-nominated artist Khari Evans (Immortal Iron Fist)! One of the Renegades is dead…but the battle isn't over yet.
In the aftermath of his fallen teammate's devastating sacrifice, driven but damaged teenage psionic Peter Stanchek is about engage his former mentor, Harbinger Foundation founder and fellow psiot Toyo Harada, in the most awesome display of psychic combat the world has ever witnessed. But with Peter's team shattered and the true price of toppling Harada's empire now laid bare, the requiem for the Renegades as we once knew them has now begun.
Hold on tight – the most important Harbinger story ever told delivers another shocking blow on June 18th, only in HARBINGER #24! And the countdown to the the "EVERYTHING CHANGES," mind-shattering finale in July's all-star HARBINGER #25 anniversary spectacular continues with an all-new milestone for the series that has fans and critics riveted:
"✮✮✮✮✮… It's some incredible storytelling." – Comic Bastards
"✮✮✮✮✮… Dysart has demonstrated that he's a master of his craft." – Comic Spectrum
"✮✮✮✮✮… Amazingly done… A roller-coaster of emotions that leaves you hurt…" – Geeked Out Nation
"✮✮✮✮… An incredibly compelling story with consistently impressive visuals." – Comic Vine
"✮✮✮✮… When the dust settles there will be some real soul searching to do in this comic book…" – Comic Book Resources
HARBINGER #24 ("DEATH OF A RENEGADE" – PART 3)
Written by JOSHUA DYSART
Art by KHARI EVANS
Cover by LEWIS LAROSA (APR141430)
Variant Cover by CLAYTON HENRY (APR141431)
$3.99/T+/32 pgs.
ON SALE 6/18/14 (FOC – 5/26/14)
HARBINGER #25 ("DEATH OF A RENEGADE" – FINALE!)
Written by JOSHUA DYSART with VIVEK J. TIWARY, JUSTIN JORDAN, and LUCY KNISLEY
Art by KHARI EVANS with JANET LEE, DAN GOLDMAN, RAFER ROBERTS, BARRY KITSON, RILEY ROSSMO, LUCY KNISLEY, and LEWIS LAROSA
Cover A by MICO SUAYAN (MAY141659)
Cover B by JENNY FRISON (MAY141660)
Variant Cover by LUCY KNISLEY (MAY141661)
Throwback Variant by SEAN CHEN (MAY141662)
Variant Cover by BARRY KITSON (MAY141663)
$4.99/T+/48 pgs.
ON SALE 7/16/14 (FOC – 6/23/14)
– The Comic Book Critic