Eisner Award Winner Gerard Way Makes His Marvel Debut For EDGE OF SPIDER-VERSE #5!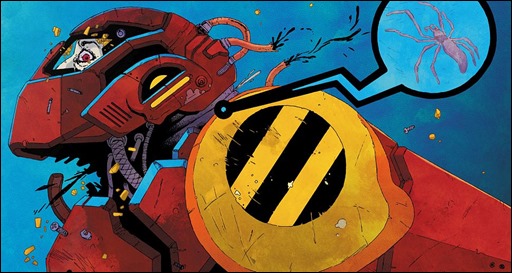 Here's your first look at Edge of Spider-Verse #5 by Eisner Award-winning writer Gerard Way and artist Jake Wyatt, on sale October 15th, 2014 from Marvel Comics.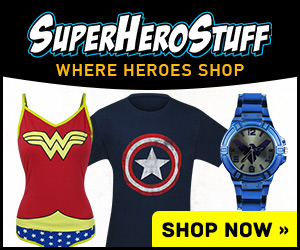 Press Release
Prepare for the biggest Spider-Man event of all-time as every Spider-Man from every universe unites to stop a threat that could spell extinction for their kind! Today, Marvel is proud to present your first look at EDGE OF SPIDER-VERSE #5 – the final chapter in the blockbuster 5-issue mini-series showcasing different Spider-Men (and women) of the Spider-Verse! Eisner Award-winning writer Gerard Way (Umbrella Academy) makes his Marvel debut alongside rising star artist Jake Wyatt for a Spider-Man tale unlike any other!
"In a futurist city fairly different from the New York we are familiar with, our version of Spider-Man takes the shape of a government project: SP//dr," says Gerard Way, in an interview with Marvel.com "SP//dr is comprised of three vital components: a pilot, a machine, and a radioactive sentient spider acting as one half of the brain that makes it all work. Peni Parker is a young girl, who, left parentless, is adopted by her Aunt May and Uncle Ben, the two heads of the SP//dr project. When they realize Peni is the only one who can successfully pair with SP//dr, they make the unorthodox decision to train her as SP//dr's newest pilot."
As Peni Parker suits up in her incredible spider-powered armor, explore the incredible new universe she inhabits. Yet even though, she pilots her unstoppable machine, it still may not be enough to save her universe from the onslaught of Morlun. Edge of Spider-Verse concludes in grand fashion this October as Way & Wyatt take you to an incredible new universe in EDGE OF SPIDER-VERSE #5!
Plus, don't miss out on these exciting Edge of Spider-Verse tie-in issues of your favorite ongoing series:
Superior Spider-Man #32 & #33
Amazing Spider-Man #7 & #8
Spider-Man 2099 #5
For more on Spider-Verse, visit Marvel.com and join in on the conversation on Twitter using #SpiderVerse.
Written by GERARD WAY
Art & Cover by JAKE WYATT
Variant Cover by GREG LAND (AUG140805)
FOC 9/22/14, ON-SALE 10/15/14
– The Comic Book Critic