The 90s Return in Your First Look at
DEADPOOL VS. X-FORCE #1!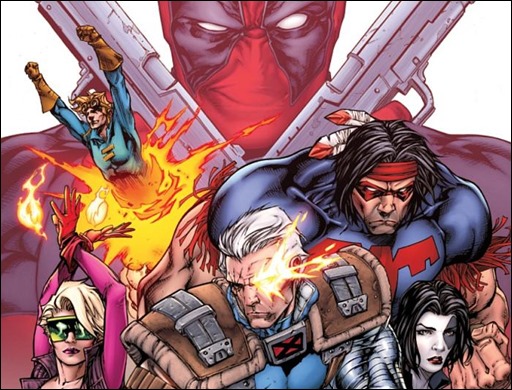 New Limited Series Set to Return the Merc With a Mouth to His 90s Roots!
Here's your first look at Deadpool vs. X-Force #1 by Duane Swierczynski and Pepe Larraz, courtesy of Marvel Comics – on sale July 2nd, 2014.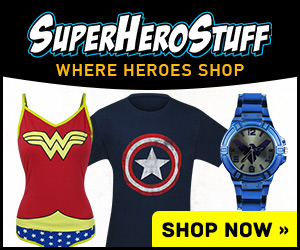 Press Release
This July, big guns, big pouches, and big action all return as your favorite mercenary goes toe-to-toe with that band of militant mutants in DEADPOOL VS. X-FORCE #1 – the first issue in a bombastic new limited series from writer Duane Swierczynski and artist Pepe Larraz! Journey back to the long-forgotten days of the 1990s, when two characters made their thunderous debut and would go on to change the face of Marvel Comics forever.
That's right – we're talking about Cable & Deadpool! In this all-new tale, experience the duo's very first meeting, well before their first comic book appearance together in New Mutants #98, as Cable and his soon to be X-Force race through the timestream to stop a reckless mercenary (that's Deadpool!) before he destroys American history for good!
"Deadpool's gone back to key points in American military history: the Battle of Germantown during the Revolutionary War; Gettysburg during the Civil War, and then… well, I can't say anything else, because you know how one little musket ball has a funny of changing the course of human events," says series writer Duane Swierczynski.
Join Cable and his band of mutants as they hunt Deadpool through the annals of American History before he can alter the space-time continuum as we know it! Can they stop him in time? Don't miss the start of the blast from the past ride that will have everyone on the edge of their seat when DEADPOOL VS. X-FORCE #1 erupts off of the shelves this July!
DEADPOOL VS. X-FORCE #1 (MAY140886)
Written by DUANE SWIERCZYNSKI
Art by PEPE LARRAZ
Cover by SHANE DAVIS
Variant Cover by J. SCOTT CAMPBELL (MAY140887)
FOC – 06/09/14, On-Sale – 07/02/14
– The Comic Book Critic