Jeff Lemire & Renato Guedes Seek Salvation in
BLOODSHOT REBORN #0
– In Stores March 22nd!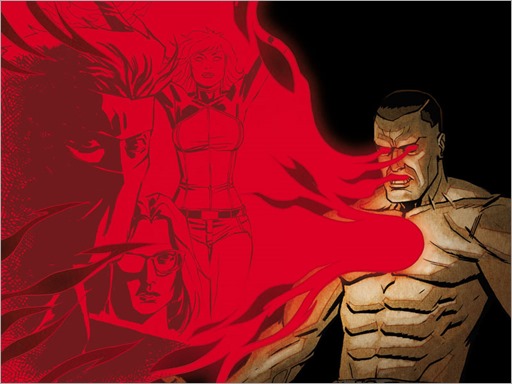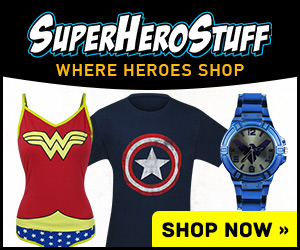 Here's your first look at pages from Bloodshot Reborn #0 by writer Jeff Lemire and artist Renato Guedes, on sale March 22nd, 2017 from Valiant Comics.
Press Release
Valiant is proud to present your first look at BLOODSHOT REBORN #0 – a startling zero-issue journey into Bloodshot's present and future from New York Times best-selling writer Jeff Lemire (Inhumans Vs. X-Men, Black Hammer) and explosive artist Renato Guedes (Wolverine)! On March 22nd, one of 2016's most acclaimed series draws to a close…and the march toward the next chapter of Jeff Lemire's Bloodshot epic begins! Get your first glimpse of what the future holds for BLOODSHOT SALVATION, the top-secret new series debuting later in 2017, right here with a vitally important, standalone tale that will draw BLOODSHOT REBORN to a close…and lead to the next terrible turning point in the tragic life of Ray Garrison!
In the searing aftermath of BLOODSHOT U.S.A., perhaps the most important issue in Jeff Lemire's continuing Bloodshot epic can finally be told. Don't miss this very special story…as Valiant unveils a shocking new revelation in the Bloodshot saga. The next chapter of Bloodshot starts here!
Bridging the bloodied road from BLOODSHOT REBORN to BLOODSHOT U.S.A. and, soon, BLOODSHOT SALVATION, be here as Jeff Lemire and Renato Guedes present an essential and evocative coda of revenge, revelations, and rebirth in BLOODSHOT REBORN #0 – featuring covers by Juan Doe (Wolverines), Kano (Daredevil), Dave Johnson (100 Bullets), Lesley-Anne Green (Descender), and Peter Bagge (HATE!), alongside a TOP-SECRET SPOILER COVER with a monumental surprise for Bloodshot's future!
Plus: More secrets of BLOODSHOT SALVATION will be revealed on May 6th for Free Comic Book Day 2017 as Jeff Lemire joins the VALIANT: X-O MANOWAR FCBD SPECIAL with the FIRST APPEARANCE of A MAJOR NEW CHARACTER in AN EXCLUSIVE FCBD STORY that will forever redefine Bloodshot's place in a violent world of heroes, soldiers, and survivors!
For more information, visit Valiant on Facebook, Twitter, Tumblr, Instagram, and ValiantUniverse.com.
For Valiant merchandise and more, visit ValiantStore.com
BLOODSHOT REBORN #0
Written by JEFF LEMIRE
Art by RENATO GUEDES
Cover A by JUAN DOE
Cover B by KANO
Cover C by DAVE JOHNSON
Cover D by LESLEY-ANNE GREEN
Variant Cover by PETER BAGGE
Top-Secret Spoiler Variant by CLASSIFIED
FINAL ISSUE | $3.99 | 32 pgs. | T+ | On Sale MARCH 22 (FOC – 2/27/17)