BLACK WIDOW #1 Reunites Eisner Award Winners Waid & Samnee in March!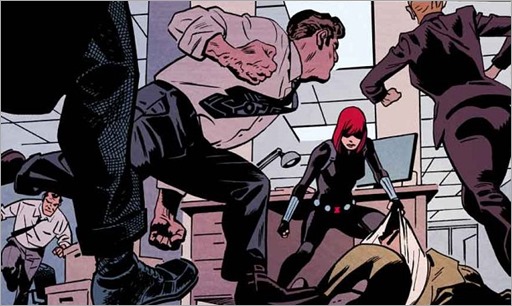 Your New Look Inside The First Issue!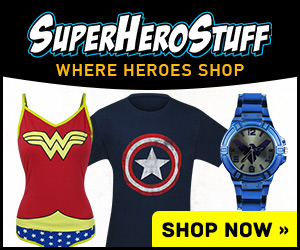 Here's a short preview of Black Widow #1, reuniting the creative team of Mark Waid, Chris Samnee, Matt Wilson, & Joe Caramagna, on sale March 2nd, 2016 from Marvel Comics.
Press Release
She is the Marvel Universe's most dangerous super-spy. Capable of hunting her targets with lethal precision. But what happens when the hunter…becomes the hunted?
This March, the Black Widow becomes…S.H.I.E.L.D.'s MOST WANTED! And it's all happening in BLACK WIDOW #1 – the brand new series from Eisner Award winning Daredevil creative team. Writer Mark Waid, Artist Chris Samnee, Colorist Matt Wilson and Letterer Joe Caramagna re-team for the next explosive chapter in Natasha's life!
She has spent years gathering secrets. Knowledge and intel on friends and enemies alike. But when some of those dark secrets mysteriously begin to go public, no one is safe! Now, Natasha has become the one thing she never thought she'd be – public enemy number one! Betrayed by her former accomplices, with friend and foe alike nipping at her heels, all bets are off. With a lifetime of training and ingenuity at her disposal, she's out for answers, and she's going to get them any way she can. As long as S.H.I.E.L.D. doesn't get her first!
Prepare for a knock-down, drag-out tale of action, adventure and espionage! All eyes are on the Black Widow. With her enemies closing in at every side, it's time to show everyone why she is and always will be the world's greatest spy. Be there when BLACK WIDOW #1 explodes into comic shops this March!
BLACK WIDOW #1 (JAN160743)
Written by CHRIS SAMNEE & MARK WAID
Art & Cover by CHRIS SAMNEE & MATT WILSON
Hip-Hop Variant by PHIL NOTO (JAN160744)
Variant Cover by TULA LOTAY (JAN160745)
Young Variant by SKOTTIE YOUNG (JAN160746)
Action Figure Variant by JOHN TYLER CHRISTOPHER (JAN160747)
Women of Power Variant by KEVIN WADA (JAN160748)
FOC – 02/08/16, On-Sale – 03/02/16