BLOODSHOT REBORN ANNUAL 2016 #1 Drafts Lemire, Kano, Fawkes, Fiffe, Bennett, Maybury and More into a 64-Page Firefight in March!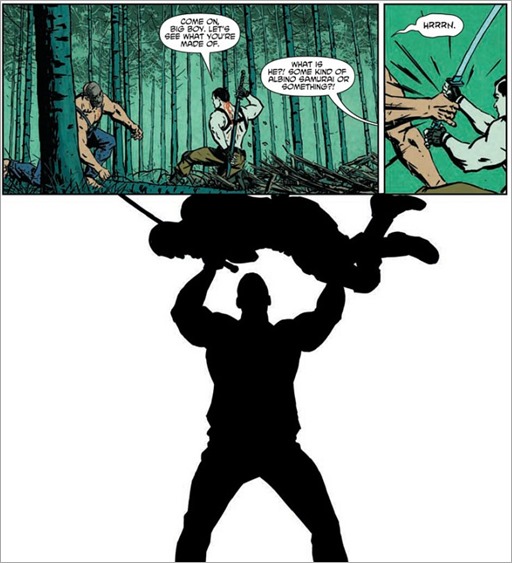 This spring…Valiant's first-ever annual-sized extravaganza is bursting at the seams with 64 pages of all-out action from BLOODSHOT REBORN visionary Jeff Lemire and a star-studded cast of comics talents!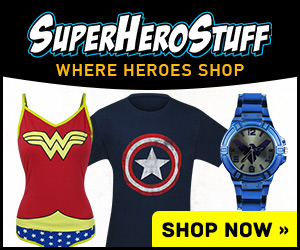 Here's an oversized look inside the pages of Reborn Annual 2016 #1 by Jeff Lemire, Joe Bennett, Jay Fabares, Kano, Ray Fawkes, Paul Mayberry, Michel Fiffe, & Benjamin Marra, on sale March 23rd from Valiant Comics.
Press Release
Valiant is proud to present an extended look inside BLOODSHOT REBORN ANNUAL 2016 #1 – a giant-sized thrill-ride beginning with an extra-long tale of mayhem by Jeff Lemire (Extraordinary X-Men, Descender) and acclaimed artist Kano (Gotham Central)! On March 23rd, dive deep into Bloodshot's bullet-ridden history here as Valiant's unrelenting commando goes head-to-head with America's most notorious slasher…and then unloads a dossier's worth of top-secret revelations past, present and future with Joe Bennett (52), Jay Fabares (X-O MANOWAR), Michel Fiffe (Copra), Ray Fawkes (Batman Eternal), Benjamin Marra (Terror Assaulter), and Paul Maybury (Sovereign)! Join one of the most acclaimed ongoing series in comics today right here with A PERFECT JUMPING-ON POINT for the series that Ain't It Cool News calls "a perfect mix of action and emotion"!
First: terror doesn't wait for Friday at Camp Silver Lake! A masked menace has stalked this camp for years, but what happens when one unstoppable killing machine comes up against another? Bloodshot is about to bring his bloody brand of justice to the quiet shores of Silver Lake to take on America's most notorious slasher!
Then: Jeff Lemire, Joe Bennett, and Jay Fabares present a very special Bloodsquirt solo adventure, alongside a never-before-told chapter of Camp Silver Lake's horrific past by Ray Fawkes, a new vision of "THE ANALOG MAN"'s gasoline-soaked future by Paul Maybury, and a mind-bending salvo of blood, guts, and metal by Michel Fiffe & Benjamin Marra!
From his black-ops past to his heroic present and into the uncharted future, Bloodshot's place at the center of the the Valiant Universe gets blown sky high right here in a dynamite-laden series of stories too explosive for a single issue! Bloodshot's 64-page spring spectacular starts with a scream right here on March 23rd, only in BLOODSHOT ANNUAL 2016 #1 – featuring covers by Kano, Ryan Bodenheim (The Dying & The Dead), Robert Wilson IV (Bitch Planet), and Keron Grant (Fantastic Four)!
For more information, visit Valiant on Facebook, Twitter, Tumblr, Instagram, and ValiantUniverse.com.
BLOODSHOT REBORN ANNUAL 2016 #1
Written by JEFF LEMIRE with RAY FAWKES, MICHEL FIFFE & BENJAMIN MARRA, and PAUL MAYBURY
Art by KANO with JOE BENNETT, JAY FABARES, RAY FAWKES, BENJAMIN MARRA, and PAUL MAYBURY
Cover A by KANO (JAN161750)
Cover B by RYAN BODENHEIM (JAN161751)
Variant Cover by ROBERT WILSON IV (JAN161752
Variant Cover by KERON GRANT (JAN161753)
$5.99 | 64 pgs. | T+| On sale MARCH 23rd (FOC 2/29/16)