Evolution of a Valkyrie print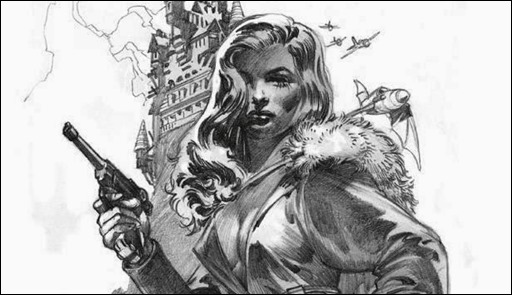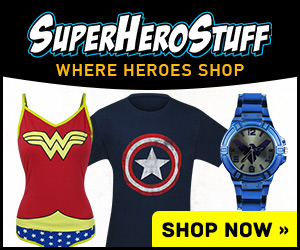 In 1986, now defunct Eclipse Comics brought the world an updated version of the Golden Age character Airboy and his menagerie of supporting characters. The series ran 50 issues with the first 33 issues being bi-weekly 16 page comics.
Airboy #1-5, written by Chuck Dixon and Timothy Truman with art by Truman, Tom Yeates, Stan Woch, and Will Blyberg & colors by Ron Courtney, completed a story arc that was reprinted in 1989 by Eclipse Books as Return of Valkyrie: An Airboy Graphic Album.
This collection featured a beautiful painted cover by comics legend Jim Steranko.
The cover was carefully composed with Valkyrie in the center and all the major supporting characters in the story in the image. Recently, I was able to find the original pencils that Steranko used as the base for the painting. The title given to the print is "Avengers of the Killer Skies." Not only are they stunningly beautiful and tightly drawn, but they're arguably better than the final painting.
See for yourself: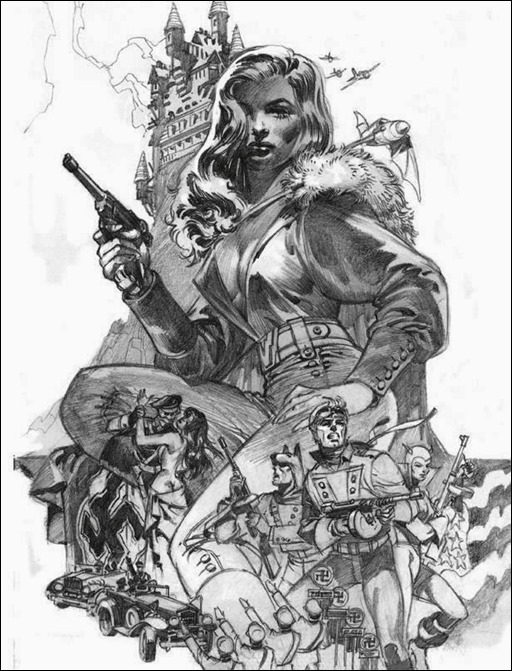 In his weekly Sunday night Twitter chat, Jim Steranko gave us some background into the creation of the artwork and final painting.
Here is Jim Steranko in his own words about his amazing Avengers of the Killer Skies piece:
"Do I remember THAT image!?! It featured AIRBOY, SKYWOLF, BLACK ANGEL & VALKYRIE some of my Golden Age favorites! I gave the cover assignment a film-poster treatment, as can be seen on the pencil comp! Hey, I neglected to mention BIRDIE!!!"
"All elements [were] well composed and delineated. So what's left to figure out–just paint the damn thing! RIGHT??? Wrong! I painted the image in full palette and in large size (61.5 x 76 ctm) & it took longer than three other paintings combined!"
"[The] Problem was Valkyrie's blouse color–GREEN! I simply couldn't find an appropriate green that complemented the other colors! But I tried! I painted her blouse in FIVE varying greens–all of which were discordant in color harmony! Really painful!"
"It was either the Black Pill or another option–but changing a character's costume color was strictly off limits! Then, while I was driving to my studio one afternoon, it suddenly occurred to me–the PRECISE and ONLY green possible! Interesting that I solved the problem on the canvas of my imagination–NOT THE BOARD ITSELF! And it really worked!"
"The solution was strictly in color choice–in this case THALO GREEN!"
This is the final result that was printed as the cover to Return of Valkyrie: An Airboy Graphic Album in 1989.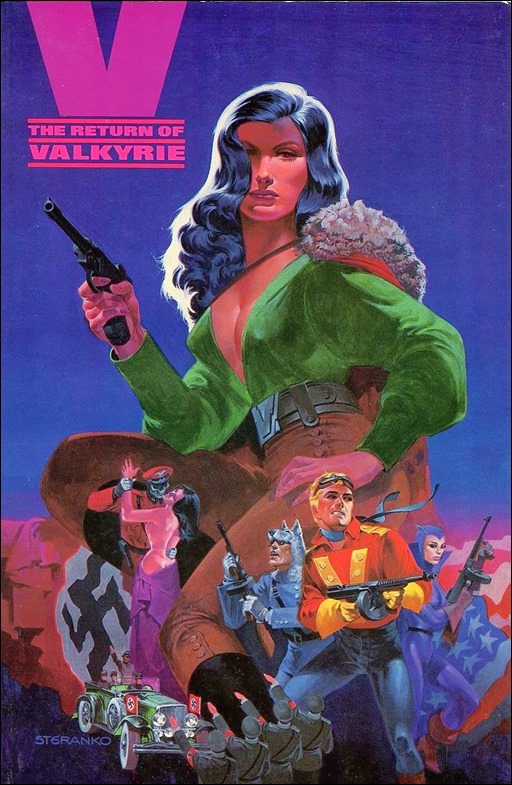 Regardless of which you choose as your favorite, the pencils or the final paints, both pieces are a classic example of the talent of Jim Steranko.
Let us know what you think in the comments section below!
– The Comic Book Critic