Robinson And Hinkle's AIRBOY – Or, Comic Book Creators Gone Wild!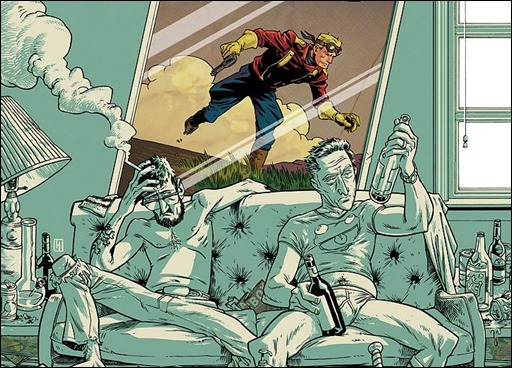 A hilarious, semi-autobiographical new series
On June 3rd, 2015, Image Comics is releasing Airboy #1 by writer James Robinson and artist Greg Hinkle – and it's not like any Airboy series you've seen before!
Press Release
Bestselling writer James Robinson (Starman, Fantastic Four) and artist Greg Hinkle are hired to write a reboot of the 1940s action hero Airboy, but what better way to seek a little creative inspiration than a night of debauchery? Robinson and Hinkle team up to star in this metafiction about two comic book creators gone wild in the new series AIRBOY.