Archie Comics Reveals Full Line-Up of Variant Covers for Blockbuster Archie #1 Relaunch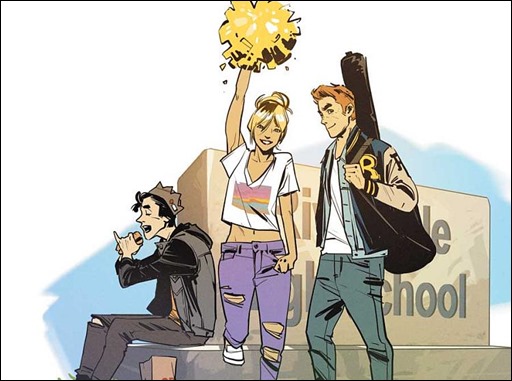 Special landmark issue features covers from the comic book industry's best and brightest.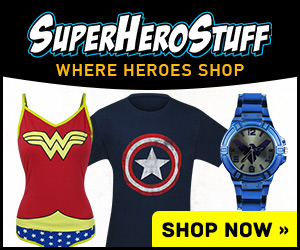 Here's your first look at the full line-up of 22 covers to the milestone Archie #1 by Mark Waid & Fiona Staples arriving July 8th, 2015 from Archie Comics.
Press Release
Archie Comics shocked readers across the world with the announcement of this summer's game-changing ARCHIE #1 featuring the blockbuster creative team of Mark Waid and Fiona Staples. Archie Comics is proud to reveal the full line-up of covers for ARCHIE #1 available in comic shops July 8th.
Archie Comics Publisher/CEO Jon Goldwater spoke about the unprecedented relaunch of the fan-favorite series, "This is history in the making. For the first time in 75 years, we will have a new ARCHIE #1, by a chart-topping creative team in Mark Waid and Fiona Staples. An event of this epic nature deserves the red carpet treatment. With that in mind, we've reached out to some of the top names in comics to help usher in this new era of Archie."
"From Fiona to our top gun Francesco Francavilla to Robert Hack and Chip Zdarsky – the launch issue of the new ARCHIE series will be the best-looking book on the racks and a must-buy. Let your retailers know now that you want a copy, because I can guarantee you they'll be gone before the release day is over."
ARCHIE #1
COMIC SUPERSTARS MARK WAID AND FIONA STAPLES REIMAGINE AN ICON!
Change is coming to Riverdale in this can't-miss kick-off to Archie's new ongoing series!
Familiar faces return in new and unexpected ways in this must-have #1 issue! As the new school year approaches, you'd think Archie Andrews would be looking forward to classes and fun—but nothing is as it seems in the little town of Riverdale. But is this a one-off or a sign of bigger changes awaiting for America's favorite teens—and the entire town?
Find out in this exciting and remarkable first issue!
Script: Mark Waid
Art: Fiona Staples
BLANK SKETCH COVER ALSO AVAILABLE
On Sale Date: 7/8
32-page, full color comic
$3.99 U.S.