WRATH OF THE ETERNAL WARRIOR #1­– An All-New Series Smashing Into Stores On November 18th!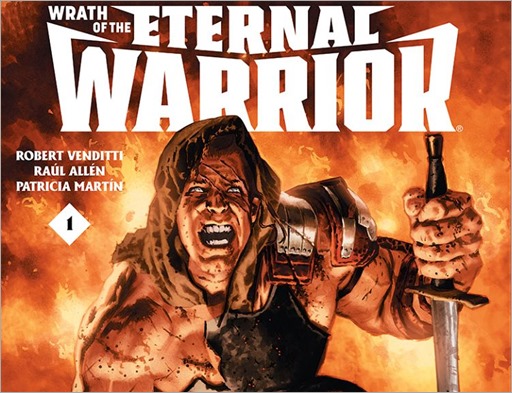 Even in death, his war rages on…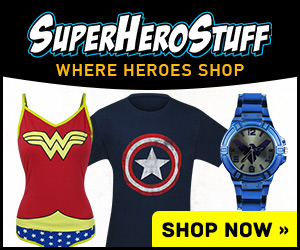 Here's your first look at ten pages and a video trailer for Wrath of the Eternal Warrior #1 by Robert Venditti and Raul Allen, on sale November 18th, 2015 from Valiant Comics.
Press Release
Valiant is proud is proud to debut the official video trailer and extended look inside WRATH OF THE ETERNAL WARRIOR #1 – the FIRST ISSUE of the ALL-NEW ONGOING SERIES by New York Times best-selling writer Robert Venditti (BOOK OF DEATH) and newly-exclusive Valiant artist Raul Allen (NINJAK, Hawkeye)! On November 18th, BOOK OF DEATH's immortal master of war steps out of the most successful independent comic book of the decade and into a major new milestone for the Valiant Universe when the Eternal Warrior begins an epic battle to escape the kingdom of the dead and return to the world he was sworn to protect!
For five millennia, the Eternal Warrior has shaped history at the end of his sword. He's razed empires, toppled civilizations, and broken armies as an immortal soldier in service to the Earth. But now, the Eternal Warrior has fallen into the endless abyss of Hell itself…and finds himself stranded in a hostile alien landscape unlike any he's ever faced. Separated from his earthly environs, can history's deadliest soldier withstand a unearthly realm far older, far deadlier, and far more ruinous than anything he's ever encountered before? Beyond the veil of life…eternity awaits…
"I think [WRATH OF THE ETERNAL WARRIOR is] a totally new perspective on the character," series writer Robert Venditti told Comic Book Resources. "In the days of old Valiant, we always saw [the Eternal Warrior] as a hero who charged into battle, but I don't know that the motives were always clear — and certainly not the cost. We'd look at him and think sure, I'd want to live forever. But as we go through this series, we see what he has to sacrifice to be immortal — and we also see how his loved ones all eventually pass on, and what he has lost over the centuries. He has regrets, failures and losses for a hundred lives."
On November 18th, Valiant superstars Robert Venditti and Raul Allen plunge the Eternal Warrior into the raging inferno beyond the bounds of the Valiant Universe…and begin the battle-hardened road back to the world of man, only in WRATH OF THE ETERNAL WARRIOR #1! Featuring covers by David Lafuente (Ultimate Spider-Man), Raul Allen (NINJAK), Cary Nord (X-O MANOWAR), Marcos Martin (The Private Eye), Dave Lanphear (QUANTUM AND WOODY), and Lewis LaRosa (BLOODSHOT), find out why critics are calling Valiant's next tentpole series a staggering odyssey that no comic fan can afford to miss:
"★★★★★… A stunning and dazzling debut… WRATH OF THE ETERNAL WARRIOR #1 firmly establishes itself as the best first issue to come out of Valiant yet." – All-Comic
"WRATH OF THE ETERNAL WARRIOR #1 invigorates an immortal hero… Robert Venditti, Raul Allen and Patricia Martin have crafted a narrative bursting with creativity and intrigue." – The Beat
"Beautiful and powerful… Venditti and Allen [have] put out a startlingly great first issue that looks to provide new insight into Valiant's most noble characters." – Four Letter Nerd
"Writer Robert Venditti clearly loves working on Eternal Warrior… [WRATH OF THE ETERNAL WARRIOR #1] is a great jumping-on point for those who liked what they saw in BOOK OF DEATH…" – Comic Crusaders
"Haunted by sinister moments… Expect to get a downpour of action, emotional drama, and a whole lot of corpses. It's going to be a fun ride." – Infinite Comix
WRATH OF THE ETERNAL WARRIOR #1
Written by ROBERT VENDITTI
Art by RAUL ALLEN
Cover A (Wraparound) by DAVID LAFUENTE (SEP151652)
Cover B by RAUL ALLEN (SEP151653)
Cover C by CARY NORD (SEP151654)
Cover D by MARCOS MARTIN (SEP151655)
Emblem Variant by DAVE LANPHEAR (SEP151657)
Artist Variant by LEWIS LAROSA (SEP151658)
B&W Sketch Variant by DAVID LAFUENTE (SEP151659)
Blank Cover also available (SEP151656)
$3.99 | 32 pgs. | T+ | On sale NOVEMBER 18 (FOC –10/26/15)