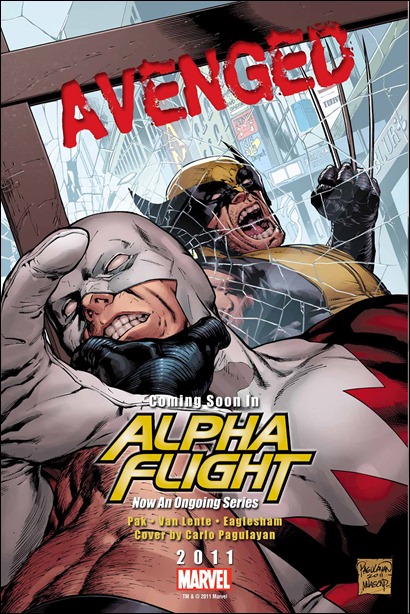 Marvel Comics recently bumped up Alpha Flight from a mini-series to an ongoing series due to it's popularity. To boost the popularity even more, Wolverine makes an appearance in Alpha Flight #5 due out in October.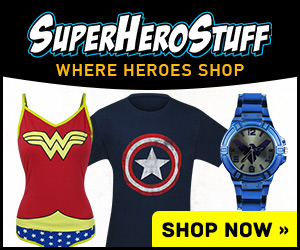 Fred Van Lente, Greg Pak, and Dale Eaglesham have been doing a fantastic job on the series so far without the aid of Wolverine. Granted, Wolverine does have some issues with James "Mac" Hudson, but he may just be showing up to boost sales. We'll have to wait until October to make that call.
Wolverine sure does get around a lot lately, seemingly appearing in most Marvel books every month – his gas bill must be HUGE!
ALPHA FLIGHT #5 (AUG110634)
Written by FRED VAN LENTE & GREG PAK
Art by DALE EAGLESHAM
Cover by CARLO PAGULAYAN
FOC – 9/19/11, ON-SALE – 10/12/11

More on Marvel.com
– The Comic Book Critic