VALIANT Goes 8-Bit for HARBINGER WARS: BATTLE FOR LAS VEGAS
Coming Soon to iOS and Android!
This summer, Valiant's Harbinger Wars crossover event will be delivering 8-bits of awesome to iOS and Android devices everywhere!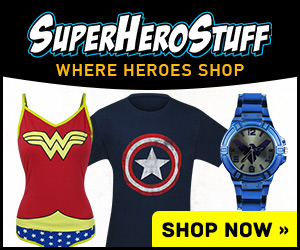 Kotaku today debuted the first look at Harbinger Wars: Battle for Las Vegas – an 8-bit side-scrolling video game tracing the events of Valiant's upcoming summer crossover! Following the release of Harbinger Wars #1 (of 4) on April 3rd, the game's first level – colliding the casts of the Bloodshot and Harbinger ongoing series against one another – will be available as a free download via the iOS App Store and Google Play in mid-April.
Developed by Storm City Entertainment, Harbinger Wars: Battle for Las Vegas offers fans the chance to follow nanite-enhanced commando Bloodshot or teenage telekinetic Peter Stanchek as they fight their way out of a classified Project Rising Spirit compound and into a psiot-occupied casino on the Vegas strip. Following the release of each of Harbinger Wars' four issues, fans will be offered the opportunity to download new levels, each based around plot developments and settings presented in the Valiant mini-series by writers Joshua Dysart and Duane Swierczynski and artist Clayton Henry. In-app purchases will also allow users to acquire a variety of new weapons and characters as the game progresses, including Toyo Harada, newly introduced members of the H.A.R.D. Corps, and more.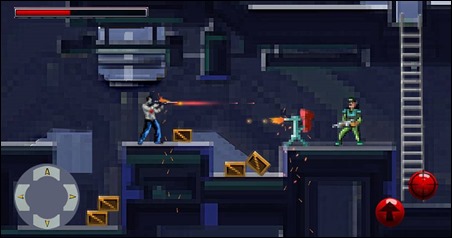 "Following on the heels of our partnership with USA Luge, this is just the latest in a series of programs we have in the works to strengthen the Valiant brand in comics and beyond," said Russell A. Brown, Valiant's President of Consumer Products, Promotions and Ad Sales. "Our characters have a history in the gaming community and this is the start of a brand new chapter for the Valiant Universe."
"We are extremely excited to be working with Valiant Entertainment on their first foray in mobile gaming. Valiant's creative staff is incredibly keen to combine the print and digital mediums, and bringing the events of the Harbinger Wars mini-series to mobile is a unique opportunity to do precisely that," said Storm City President Steve Newton.
"With Harbinger Wars: Battle for Las Vegas, we're striving to achieve the perfect synergy of gameplay and story," said Valiant Chief Creative Officer Dinesh Shamdasani. "The events of the Harbinger Wars series will be reflected monthly in the game itself and we'll also be paying homage to the 8-bit style with a line of non-incentive 8-bit covers for our June comic releases. This has been a tremendously fun initiative to work on, and one that we think fans and retailers will respond to as well."
To mark the game's release across the rest of Valiant's publishing line, Valiant is also offering 8-bit variant shelf covers by artist Matthew Waite for each of its ongoing titles this June – X-O Manowar #14, Harbinger #13, Bloodshot #12, Archer & Armstrong #10 and Shadowman #7.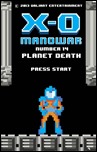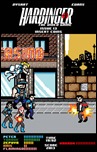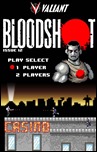 Look for Valiant's 8-bit variants in finer comic shops everywhere this June – and jump into the Harbinger Wars this April with three new standalone entry points into the Valiant Universe in Harbinger Wars #1 (of 4) on April 3rd, Harbinger #11 on April 10th, and Bloodshot #10 on April 17th!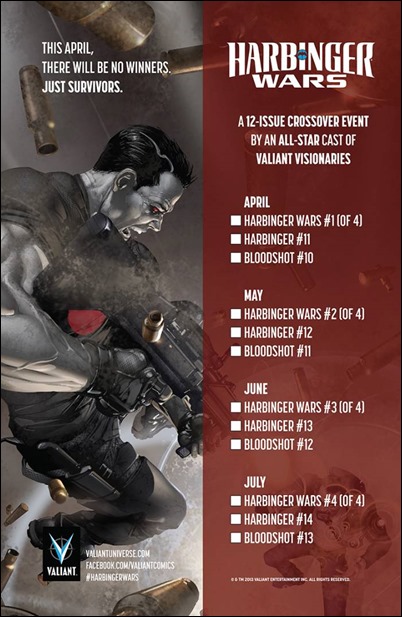 – The Comic Book Critic