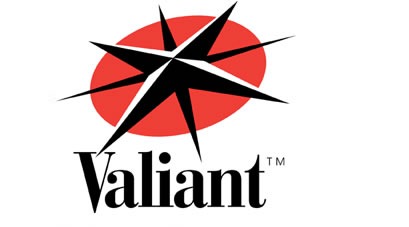 Today Valiant Entertainment appointed former Wizard Entertainment President Fred Pierce as their new Publisher and also appointed former Marvel Editor Warren Simons as Vice President – Executive Editor.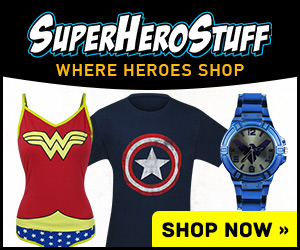 This comes after they hired Peter Cuneo, the former Marvel CEO and Vice Chairman, as Chairman of Valiant.
Unfortunately all the news from Valiant has involved moves to the front office and upper management. There has been no word as to what they are planning on publishing or who they are hiring to work on those books. It seems that Valiant is currently creating a management team to position itself in the market and possibly generate funding. Hopefully we'll hear about their creative teams and releases soon after their management strategies are in place.
Media release
VALIANT EXPANDS MANAGEMENT TEAM; PREVIOUS WIZARD PRESIDENT BECOMES PUBLISHER

AND CRITICALLY ACCLAIMED FORMER MARVEL EDITOR BECOMES EXECUTIVE EDITOR

Company Taps Highly Accomplished Industry Figures Fred Pierce and Warren Simons

New York, NY, June 9, 2011 – Valiant Entertainment, the character-based entertainment company with more than 1,500 characters in its library, today announced the further expansion of its management team. Former Wizard Entertainment President Fred Pierce has been appointed Publisher and critically acclaimed former Marvel Editor Warren Simons has been appointed Vice President – Executive Editor of Valiant. They join Peter Cuneo, the former Marvel CEO and Vice Chairman, who was recently appointed Chairman of Valiant.

During a distinguished career in the comic book industry, Pierce has served as a senior leader of two major companies guiding them to huge success during his tenure. He was a key member of the management team of the original Valiant as Vice President of Operations and Manufacturing during its period of unprecedented growth. At Valiant, he was actively involved in all aspects of the company and was instrumental in building it into the third largest company in the industry after only Marvel Entertainment and DC Entertainment until its successful sale to video game company Acclaim Entertainment in 1994.

Following Valiant's sale to Acclaim, Pierce was appointed President and COO of Wizard Entertainment, the leading comic and pop culture magazine and convention company.

While leading Wizard for 14 years in this position, Pierce helped grow the company from a single entertainment magazine to a line of entertainment magazines, each of which was dominant in their respective industries, including Wizard, ToyFare, InQuest and Anime Insider. He was also responsible for starting Wizard World conventions in a number of locations, such as Chicago (the second largest comic and pop culture convention behind the San Diego Comic Con), Los Angeles, Philadelphia and Dallas. Pierce guided the company into profitability in his first two years and then led a decade of unrivaled growth before leaving Wizard in 2008 to join printing company The Ensig Group as President. He now joins Valiant as Publisher.

"Fred is a highly successful publisher who played an important role in Valiant's history. I'm pleased to have him back at Valiant to give him the special opportunity to rebuild the legacy he helped create," said Jason Kothari, CEO of Valiant Entertainment.

"Valiant has been quietly putting the key building blocks in place for a major reemergence in the entertainment industry. I'm very excited to be a part of it," said Fred Pierce. "I'm proud of what we accomplished at the original Valiant and the opportunity to be back allows me to come full circle, making this very important to me."

One of the most critically acclaimed editors in the industry, Warren Simons is an expert at revitalizing classic characters to large creative and commercial success in today's market. During his seven years at Marvel, he relaunched or edited some of the industry's most iconic characters and titles, including The Invincible Iron Man, Spider-Man, Thor, Daredevil, and The Immortal Iron Fist. Simons' books were frequently best-sellers and were nominated for 11 Eisner Awards and 10 Harvey Awards.

Simons played a major role in discovering new creative talents and revitalizing some of Marvel's most prominent characters, including overseeing the relaunch of The Invincible Iron Man, the 2009 Eisner award-winner for Best New Series, and the relaunch of Thor, the 2009 Eisner nominee for Best Ongoing Series. Simons oversaw the comic book redesign of Thor in advance of the hit Marvel Studios movie.

"I'm excited to announce Warren as Valiant's Executive Editor," said Jason Kothari. "Warren is an expert at revitalizing classic characters and has a tremendous track record of creating books that are both award-winning and best-selling. He is the creative force that will ensure the new Valiant Universe is a sophisticated superhero universe that will powerfully resonate with today's extremely intelligent readership, whether they are familiar with Valiant or not."

"I'm excited to have been chosen for this important position," said Warren Simons. "The Valiant characters are one of the most beloved universes of characters ever created and have the potential to be icons like Iron Man, Thor and others of that class. I look forward to working alongside some incredibly talented creators and amazing colleagues to help rebuild Valiant into a world-class creative company again."

Simons and Pierce join a Valiant management team that recently announced investors Peter Cuneo and Gavin Cuneo of private investment company Cuneo & Company, LLC and co-founder Dinesh Shamdasani on the Board of Directors. Gavin Cuneo, Principal of Cuneo & Co., was an investment banker with Bank of America Merrill Lynch and spent over ten years working in investment banking and investment management. He was appointed to Valiant's Board of Directors.

"We are pleased to have such accomplished industry figures as Fred and Warren on our management team," said Director Gavin Cuneo. "Their additions further our goal to attract the best business and creative talent for Valiant's return."

Chairman Peter Cuneo added, "The nucleus for Valiant is strong and growing. We look forward to updating you as we continue to progress towards our return in 2012."

About Valiant Entertainment

Valiant Entertainment is a character-based entertainment company that owns and controls some of the most cherished comic characters ever created across all media, including films, television, video games, new media, publishing, and consumer products. Since their creation in 1989, Valiant characters have sold 80 million comic books and have been the basis of a number of successful video game franchises. Valiant's extensive library includes over 1,500 characters, such as X-O Manowar, Bloodshot, Harbinger, Shadowman, and Ninjak. Visit www.ValiantEntertainment.com.