IDW Limited Announces Their First TRANSFORMERS Title With Promises
of More to Come!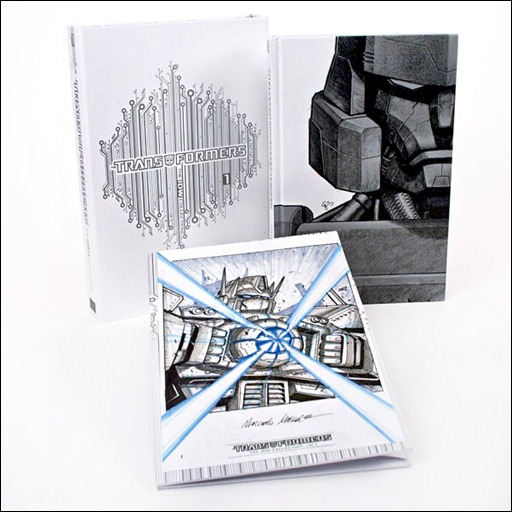 IDW Limited Deluxe hardcover of
TRANSFORMERS: The IDW Collection, Volume 1
to feature all-star team of key TRANSFORMERS Artists and Writers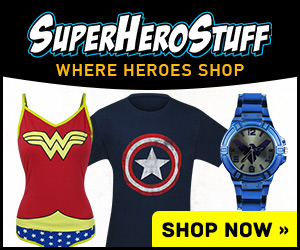 Press release
IDW Limited announced its plan today to begin "rolling out" a series of TRANSFORMERS deluxe hardcover books starting with TRANSFORMERS: The IDW Collection, Volume 1. This first TRANSFORMERS title from IDW Limited sets the tone for what's to come by tapping six key TRANSFORMERS artists and writers to provide signatures and original artwork. With a second volume already in development, IDW Limited is letting TRANSFORMERS fans know they'll have plenty to be excited about in coming months.
TRANSFORMERS: The IDW Collection, Volume 1 Deluxe Limited Edition will be released in the multi-tiered rarity approach of previous IDW Limited books. There are Red, Black and Blue label editions of the book and each one is signed by the all-star team of E.J. Su, Casey Coller, Alex Milne, Marcelo Matere, Simon Furman and Shane McCarthy. To acquire signatures and original artwork for this special deluxe edition, tens of thousands of miles were logged as well as countless man-hours. It's this level of dedication to the fan base that makes IDW Limited's offerings so special.
Adding to the personal touch of this first TRANSFORMERS book, the buyers of the Black Label edition will be able to choose their original artwork from one of three all-star series artists; Alex Milne, Marcelo Matere or Casey Coller. Fan favorite E.J. Su will be providing full-color illustrations for the 10 Blue Label copies of this spectacular project. From Optimus Prime and Megatron to Hot Rod or Shockwave, the artists have equally represented each of the fans' favorite characters.
"Long-time fans and first time readers should both find a reason to get excited about this book." Says TRANSFORMERS editor John Barber, "These issues were picked for maximum dramatic effect when reading, and the artists who contributed were chosen for the same reason. Each artist delivered in knockout fashion. This is the best possible introduction to TRANSFORMERS comics, and it's the perfect fan service to long-time readers. This is the start of what should be an absolutely amazing run of TRANSFORMERS books from IDW Limited."
The book is presented with an exclusive IDW Limited cover and housed in custom built casing featuring unique art elements. IDW Limited Red Label edition is limited to 275 copies, each one packaged in a lush custom slip case and signed by the six key creators tapped for the project. The three artist specific Black Label editions are signed as well and limited to 10 copies each. The rare Blue Label edition, limited to just 10 total copies, contains an incredible, original, hand-drawn multi-character illustration from E.J. Su. Both Blue and Black Label editions of this book will come housed in a hand built tray case.
"Fans of the TRANSFORMERS brand are going to be blown away at the lengths we've gone to for this special edition." Says Jerry Bennington, the IDW Limited Director. "Red Label buyers will be happy to know that every copy of this book is signed by six highly talented TRANSFORMERS artists and writers. There's no other way to own something that's been touched by all these influential and talented creators. And the art on display here is absolutely top notch. These guys have outdone themselves, any piece in these Black and Blue label editions would be right at home on the cover of the next TRANSFORMERS comic."
TRANSFORMERS: The IDW Collection, Volume 1 Deluxe Limited Edition is now available for pre-order at this link.
In addition to the IDW Collection series, deluxe limited edition versions of TRANSFORMERS: Last Stand of the Wreckers and TRANSFORMERS: The Art of the Fall of Cybertron are in development for early 2013.
TRANSFORMERS: THE IDW COLLECTION, VOL. 1 DELUXE LIMITED EDITION (RED-$125.00/BLACK-$300.00/BLUE – $400; 388 pages; 11" x 7.3"; hardcover)
– The Comic Book Critic