The Return of the King – Your First Look at UNCANNY INHUMANS #0!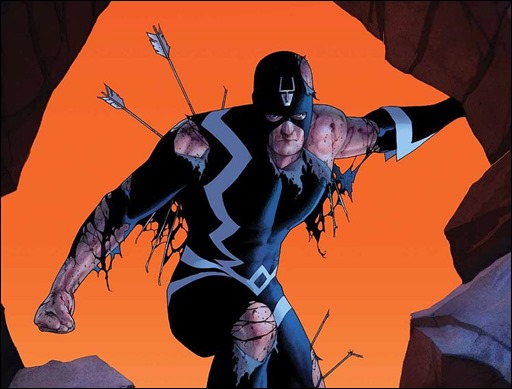 The Chart-Topping 'Death of Wolverine' Creative Team Re-Unite For an All-New Series!
Here's your first look at four unlettered pages from Uncanny Inhumans #0 by writer Charles Soule and artist Steve McNiven, on sale April 1st, 2015 from Marvel Comics.
Press Release
This April, the silent Inhuman king rises from the ashes. Thought you knew Black Bolt? Think again! Prepare for UNCANNY INHUMANS #0 – the epic prelude to a brand new ongoing series from the chart-topping Death of Wolverine creative team of Charles Soule (Inhuman, She-Hulk) and Steve McNiven (Civil War, Old Man Logan)!