The Return of the King – Your First Look at UNCANNY INHUMANS #0!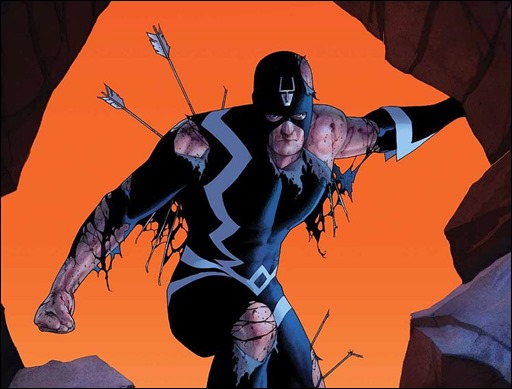 The Chart-Topping 'Death of Wolverine' Creative Team Re-Unite For an All-New Series!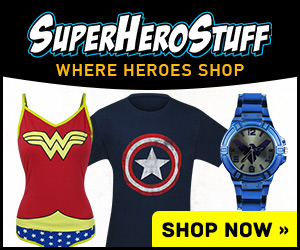 Here's your first look at four unlettered pages from Uncanny Inhumans #0 by writer Charles Soule and artist Steve McNiven, on sale April 1st, 2015 from Marvel Comics.
Press Release
This April, the silent Inhuman king rises from the ashes. Thought you knew Black Bolt? Think again! Prepare for UNCANNY INHUMANS #0 – the epic prelude to a brand new ongoing series from the chart-topping Death of Wolverine creative team of Charles Soule (Inhuman, She-Hulk) and Steve McNiven (Civil War, Old Man Logan)!
The stoic Inhuman king, able to level mountains with a whisper has struck out on his own – seemingly leaving his Queen and his very race to fend for themselves. But is that the whole story? Now, follow his adventures as he embarks on a new mission. A lone wolf and a king without a throne, Black Bolts endeavors will send him on a direct collision course with one of the Avengers' greatest foes – Kang the Conqueror! With the mastery of time at his very fingertips, Kang will bend the entire 20,000 years of Inhuman history to his own vile ends.
With Kang cut loose, the silent sentinel of the Inhuman Nation is all that stands in his way. Will the Inhuman king rise in the face of growing threats to his people? Or will he fall? Find out when the secrets of Black Bolt's journey comes to light in UNCANNY INHUMANS #0 – on sale in comic shops and on digital devices this April!
UNCANNY INHUMANS #0 (FEB150664)
Written by CHARLES SOULE
Art & Cover by STEVE MCNIVEN
Variant Cover by SIMONE BIANCHI (FEB150665)
Connecting Variant by JIM CHEUNG (FEB150666)
Variant Cover by SIYA OUM (FEB150667)
Inhumans 50th Anniversary Variant by JEROME OPENA (FEB150668)
Avengers Variant by MIKE PERKINS (FEB150669)
WTD Variant by CHRISTIAN WARD (FEB150670)
FOC – 03/09/15, On-Sale – 04/01/15