THOR: GOD OF THUNDER #25 Assembles Epic Artist Lineup For God-Sized Issue!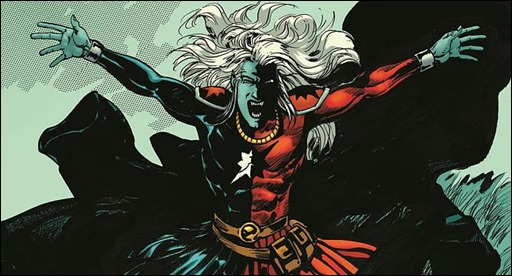 Here's a preview of Thor: God of Thunder #25 by writer Jason Aaron and artists Esad Ribic, Simon Bisley, and R.M. Guera, on sale September 17th, 2014 from Marvel Comics.
Press Release
On a bellow of thunder and the crack of lightning comes the Thunder God, one last time! Today, Marvel is proud to present your first look at THOR: GOD OF THUNDER #25, the oversized final issue from New York Times Bestselling writer Jason Aaron as he assembles a bevy of the industry's greatest artists for a titanic tale that should not be missed! Witness new stories of the Thor from each era as well as the untold origin of one of the God of Thunder's greatest foes! Plus, before THOR #1 hits in October, be there when the new Thor makes her thunderous first appearance inside this epic, oversized issue!