Soulfire (Vol. 4) #5 Preview!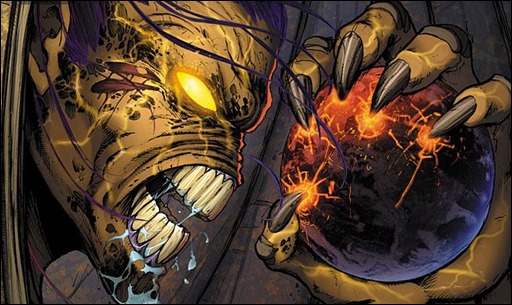 Here is your first look at a few preview pages and covers from Soulfire (Vol. 4) #5 by J.T. Krul, Giuseppe Cafaro, & Mike DeBalfo – on sale May 15th, 2013 from Aspen Comics.
SOULFIRE (vol 4) #5
J.T. Krul ­- Story / Giuseppe Cafaro, Mike DeBalfo ­- Art / Nei Ruffino – Colors
Michael Turner¹s epic fantasy adventure surges forward into a bold new era!
Malikai and his friends attempt to survive and defeat the onslaught of a deadly horde of destructive dragons. Meanwhile, the magical races of the Everlands might have to resort to the unthinkable in order to defeat them‹the fusing of magicŠwith technology!