HAVE NO FEAR AMERICA!
MARVEL PRESENTS THE U.S.AVENGERS!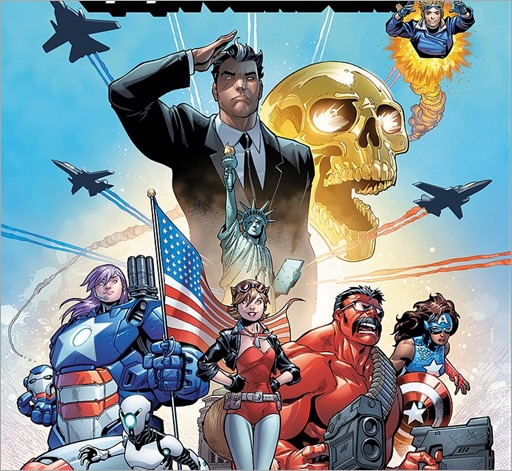 They're the Team you can Trust!
Today, Marvel Comics introduced their newest superhero team – U.S.Avengers featuring Iron Patriot, Red Hulk, Cannonball, Squirrel Girl, and more.
U.S.Avengers #1 by writer Al Ewing and artist Paco Medina arrives in stores in December 2016 from Marvel Comics.