HAVE NO FEAR AMERICA!
MARVEL PRESENTS THE U.S.AVENGERS!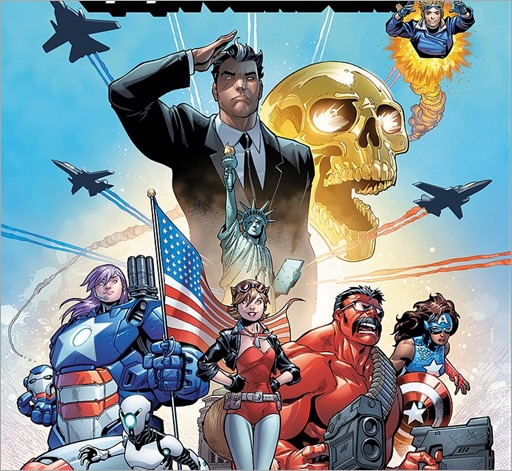 They're the Team you can Trust!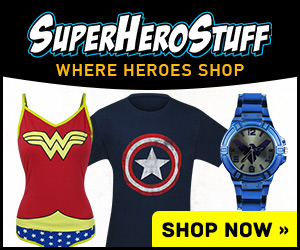 Today, Marvel Comics introduced their newest superhero team – U.S.Avengers featuring Iron Patriot, Red Hulk, Cannonball, Squirrel Girl, and more.
U.S.Avengers #1 by writer Al Ewing and artist Paco Medina arrives in stores in December 2016 from Marvel Comics.
Press Release
The security of the Marvel Universe is fractured. The world's first line of defense, S.H.I.E.L.D., can no longer be trusted. The United States no longer has a super-spy agency with its best interests at heart – until now. Prepare for the U.S.Avengers!
Billionaire playboy, Roberto Da Costa, has formed an all-new A.I.M. – American Intelligence Mechanics!  Endorsed by the government and positioned to replace S.H.I.E.L.D., A.I.M. is here to protect the United States from the most outlandish threats imaginable. Their mission: save the world and have fun doing it!
Speaking with The Washington Post, series writer Al Ewing offered some insight into Da Costa's desire to form the U.S.Avengers, "He came to America in his teens, and, as both an actual and fictional minority, a South American mutant, he's experienced the ugly side of it. But he's seen the best of America, too. He has an absolute love for his adopted country, and he'll fight to the end to save lives and help people."
Also featuring the All-new Iron Patriot, tomorrow's Captain America today, Thunderbolt Ross – the Red Hulk, the high-flying Cannonball, the unbeatable Squirrel Girl (along with her patriotic squirrel legion), and more, the U.S.Avengers will dare any danger – no matter how unbelievably awesome that danger might be – to defend freedom, democracy, apple pie, bald eagles and the electric guitar!
"U.S.Avengers will be a bold, brawny book that will distill everything that you love about and everything that you fear about this great land of ours into twenty pages of high-octane patriotic action every issue," said series editor Tom Brevoort.
Action, adventure and intrigue wrapped in the red, white, and blue! The U.S.Avengers are touching down this December!
U.S.AVENGERS #1
Written by AL EWING
Art by PACO MEDINA
Cover by PACO MEDINA