A Leader Ascends in Your New Look at PRINCESS LEIA #1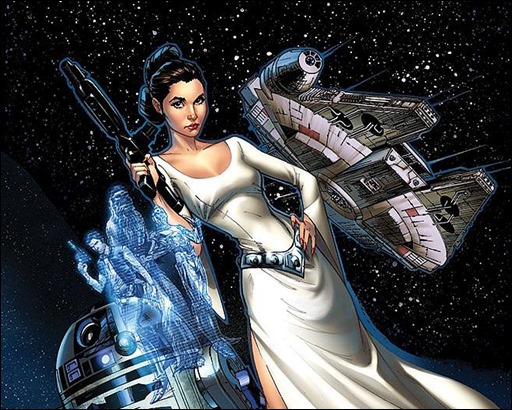 Here's your first look at the highly anticipated Star Wars spinoff Princess Leia #1 by writer Mark Waid and artist Terry Dodson, on sale March 4th, 2015 from Marvel Comics.
Press Release
Lucasfilm Ltd. and Marvel Entertainment are extremely proud to present your new look at the highly anticipated PRINCESS LEIA #1 – the blockbuster new limited series set in the Star Wars™ universe! Eisner-award winning writer Mark Waid (Daredevil, S.H.I.E.L.D.) and blockbuster artist Terry Dodson (Avengers & X-Men: AXIS, Uncanny X-Men) bring you a brand new story of Leia's quest to help her people…and her struggle to find her place in the galaxy.