QUESTIONING THE SANITY OF SUPERHEROES IN ACTION LAB'S 'THE F1RST HERO'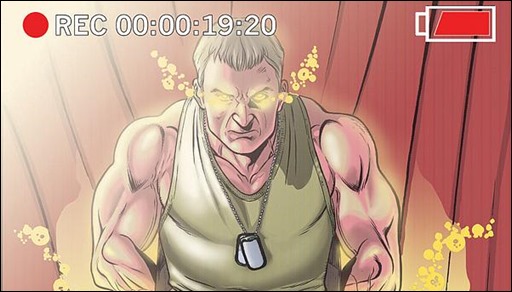 A WORLD OF SUPERPOWER-FUELED CRIMINAL INSANITY
GIVES BIRTH TO ITS FIRST SUPERHERO.
The F1rst Hero #1 by writer & pro wrestler Anthony Ruttgaizer & artist Phiilip Sevy, arrives in August 2014 from Action Lab Entertainment – Here's a look at 2 covers.
Press Release
What if everyone who ever had superpowers had gone insane and became a threat to society?  If one man were to manifest powers yet somehow keep his sanity, would he choose to use his new abilities to help the innocent?  Or would he keeps his powers a secret to protect himself and his loved ones from a world that hates and fears his kind?  These are the questions asked in THE F1RST HERO, the latest release from Action Lab Entertainment.