QUESTIONING THE SANITY OF SUPERHEROES IN ACTION LAB'S 'THE F1RST HERO'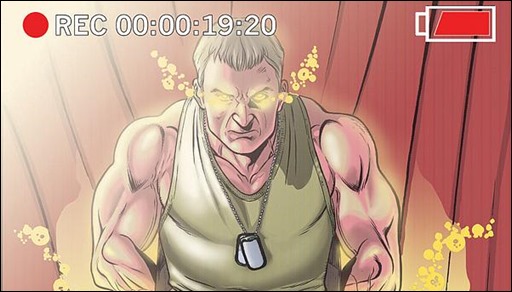 A WORLD OF SUPERPOWER-FUELED CRIMINAL INSANITY
GIVES BIRTH TO ITS FIRST SUPERHERO.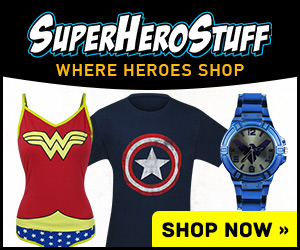 The F1rst Hero #1 by writer & pro wrestler Anthony Ruttgaizer & artist Phiilip Sevy, arrives in August 2014 from Action Lab Entertainment – Here's a look at 2 covers.
Press Release
What if everyone who ever had superpowers had gone insane and became a threat to society?  If one man were to manifest powers yet somehow keep his sanity, would he choose to use his new abilities to help the innocent?  Or would he keeps his powers a secret to protect himself and his loved ones from a world that hates and fears his kind?  These are the questions asked in THE F1RST HERO, the latest release from Action Lab Entertainment.
Written by radio host/pop culture commentator and professional wrestler Anthony Ruttgaizer, the series is couched in real world events.  Jacob Roth, a US Marine serving in Afghanistan, is just a few days shy of returning to the States.  In the heat of battle, Roth discovers that he is an "extrahuman", a being whose extraordinary abilities normally come at a horrible price.  But even if he masters his new powers, Roth must still deal with a society that will see him as a ticking time bomb, easier to dispose of than to defuse.
Ruttgaizer doesn't shy away from controversy, tackling real world history in establishing a grounded setting for THE F1RST HERO, and he has assembled an amazingly talent art team to help him tell this tale.  Anthony is joined by artist Phillip Sevy (a runner-up in Top Cow's 2013 Talent Hunt), colorist/letterer Fred C. Stressing (Adventure Time Annual, Hello Kitty), with covers by Lee Moder (Wonder Woman, Shinku) and an issue 1 variant cover by Jamal Igle (Terminator, G.I. Joe).
The first story arc runs for four monthly issues starting in August.
– The Comic Book Critic