Assemble! Your New Look at ALL-NEW, ALL-DIFFERENT AVENGERS #1!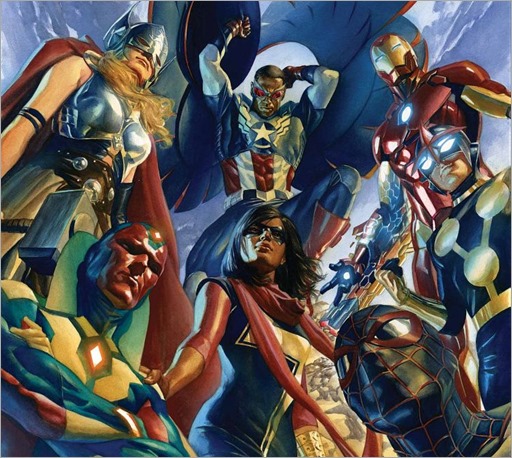 Here's your first look at All-New, All-Different Avengers #1 by writer Mark Waid and artists Adam Kubert & Mahmud Asrar, on sale November 11th, 2015 from Marvel Comics.
Press Release
It's time for a new team of Avengers for an All-New, All-Different Marvel Universe.