Assemble! Your New Look at ALL-NEW, ALL-DIFFERENT AVENGERS #1!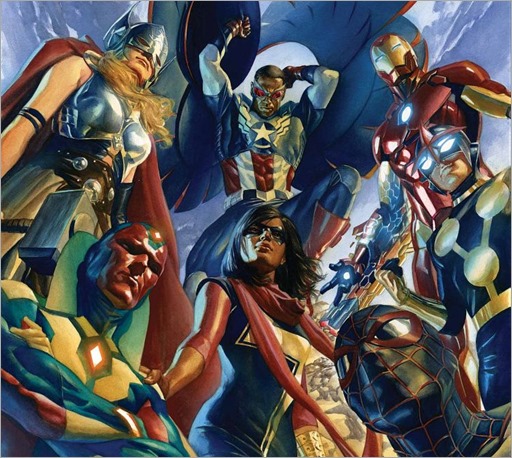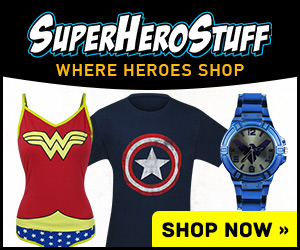 Here's your first look at All-New, All-Different Avengers #1 by writer Mark Waid and artists Adam Kubert & Mahmud Asrar, on sale November 11th, 2015 from Marvel Comics.
Press Release
It's time for a new team of Avengers for an All-New, All-Different Marvel Universe.
Today, Marvel is pleased to present your first look at ALL-NEW, ALL-DIFFERENT AVENGERS #1 – from all-star writer Mark Waid and blockbuster artists Mahmud Asrar and Adam Kubert! Eight months have passed since the end of Secret Wars. The Avengers as you knew them are no more. But when a warlord from beyond the stars sets his sights on Earth – fate will draw together a new team, to fight the foes no single hero could withstand. Now, Captain America, Thor, Iron Man, Vision, Ms. Marvel, Nova and Miles Morales a.k.a. Spider-Man stand shoulder-to-shoulder, ready to take on the worst the Marvel Universe has to offer. The bad guys won't know what hit them.
A new day is dawning for Earth's Mightiest Heroes, and the team is in good hands. Don't miss ALL-NEW, ALL-DIFFERENT AVENGERS #1 – coming to comic shops and digital devices this November!
ALL-NEW, ALL-DIFFERENT AVENGERS #1 (SEP150651)
Written by MARK WAID
Art by ADAM KUBERT & MAHMUD ASRAR
Cover by ALEX ROSS
Variant Covers by MAHMUD ASRAR (SEP150653) and LUCHIANO VECCHIO (SEP150654)
Hip Hop Variant by JIM CHEUNG (SEP150655)
Vintage Variant by ALEX ROSS (SEP150656)
Kirby Monster Variant by JACK KIRBY (SEP150659)
Inhumans 50th Anniversary Variant by CLIFF CHIANG (SEP150658)
Ross Sketch (SEP150652) and Ross Vintage Sketch (SEP150657) Variants Available
FOC – 10/19/15, On-Sale – 11/11/15