Earth's Mightiest Reforged – Your First Look at UNCANNY AVENGERS #1!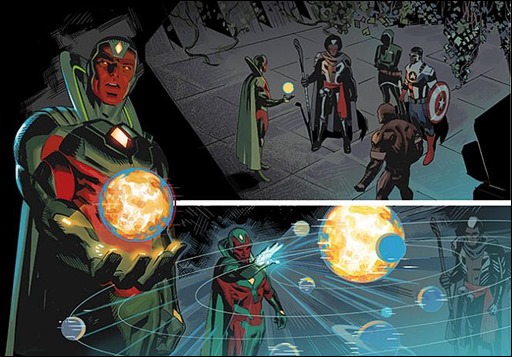 Here's a preview of Uncanny Avengers #1 by writer Rick Remender & artist Daniel Acuña, on sale January 28th, 2015 from Marvel Comics.
Press Release
This January, a new Unity Squad will be formed for a new age. New team. New mission. New threats. Today, Marvel is pleased to present your first look at UNCANNY AVENGERS #1, the explosive new ongoing series from blockbuster creators Rick Remender and Daniel Acuña!