Earth's Mightiest Reforged – Your First Look at UNCANNY AVENGERS #1!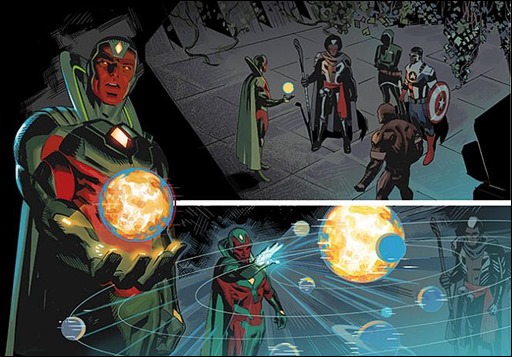 Here's a preview of Uncanny Avengers #1 by writer Rick Remender & artist Daniel Acuña, on sale January 28th, 2015 from Marvel Comics.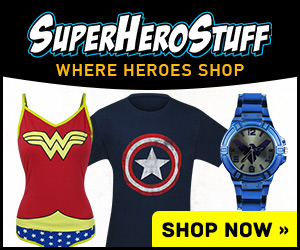 Press Release
This January, a new Unity Squad will be formed for a new age. New team. New mission. New threats. Today, Marvel is pleased to present your first look at UNCANNY AVENGERS #1, the explosive new ongoing series from blockbuster creators Rick Remender and Daniel Acuña!
The tragedy at the end of Avengers & X-Men: AXIS has left the Uncanny Avengers vulnerable. The Avengers Unity Squad as we know it has been decimated – and someone is taking advantage of it! Biding his time, one of the Avengers oldest foes has returned. Why now? And what does it have to do with the reborn Avengers Unity Squad?
What is Counter-Earth? What secrets does it hold? An unlikely alliance of Avengers & X-Men will form, seeking answers. Only what they find will in all likelihood destroy the lives of two of its own members. To brave Counter-Earth, the new Uncanny Avengers – Scarlet Witch, Quicksilver, Vision, Captain America, Rogue, Brother Voodoo and a now-heroic Sabretooth must stand together, or perish alone.
As tensions run high and the secrets of Counter-Earth are laid bare, will this new Unity Squad's first mission be their last? The answers lie in the explosive debut of UNCANNY AVENGERS #1, coming to comic shops and digital devices this January!
UNCANNY AVENGERS #1 (NOV140703)
Written by RICK REMENDER
Art & Cover by DANIEL ACUÑA
Teaser Variant by DANIEL ACUÑA (NOV140706)
Variant Covers by SKOTTIE YOUNG (NOV140708) & GABRIELE DELL'OTTO (NOV140704)
Inhumans 50th Anniversary Variant by LADRÖNN (NOV140705)
Welcome Home Variant by SALVADOR LARROCA (NOV140707)
FOC – 01/05/14, On-Sale – 01/28/14
– The Comic Book Critic