Before There Was A Justice League, Before There Was A Justice Society – There was Justice, Inc.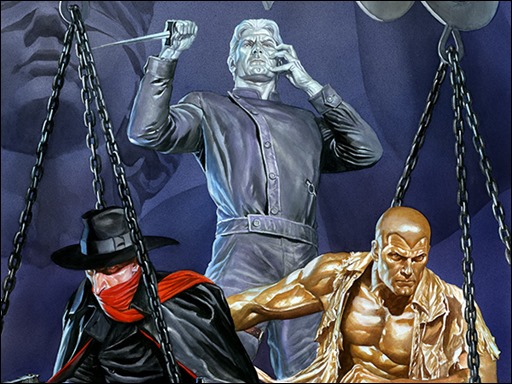 JUSTICE, INC. #1! WRITTEN BY MICHAEL USLAN! A DYNAMITE ENTERTAINMENT PRODUCTION SET FOR AUGUST RELEASE!
Justice, Inc. #1, by Michael Uslan and Giovanni Timpano featuring The Shadow, The Avenger, and Doc Savage, returns in August 2014 from Dynamite Comics.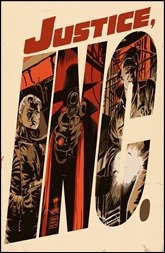 Press Release
An event 75 years in the making! Stretched across time, The Shadow, Doc Savage, and The Avenger meet for the first time in Justice, Inc. #1! With the stakes this high, it will take three heroes to fight together as the Justice, Inc.! In time for Dynamite's 10th Anniversary celebration, Justice, Inc. #1 will be released in August 2014 and is written by Michael Uslan with interiors by Giovanni Timpano. The Original Avenger has been the star of his own Justice, Inc. series and previously drawn by some of the greatest artists in comics: Jack Kirby! Joe Kubert! Kyle Baker! And now joining those illustrious ranks of illustrators, come covers by Alex Ross, Francesco Francavilla, Stephen Segovia, Ardian Syaf and Gabriel Hardman!