Joshua Dysart and Kano Reach a Cosmic Reckoning in BOOK OF DEATH: THE FALL OF HARBINGER #1 – Coming in September!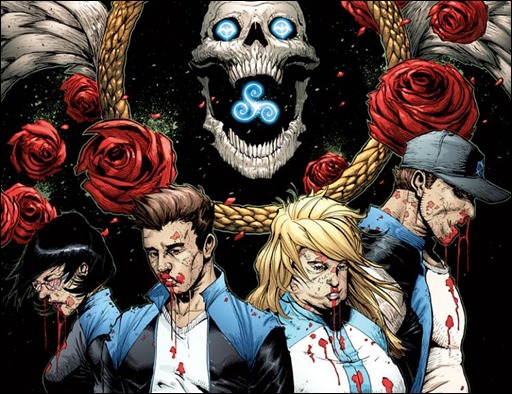 Here's your first look at Book of Death: The Fall of Harbinger #1 a one-shot by writer Joshua Dysart and artist Kano, on sale in September from Valiant Comics.
Press Release
A showdown. An apocalypse. An ending. This September, the twin forces behind the rise and fall of the Harbinger Foundation collide once and for all in a devastating new chapter of BOOK OF DEATH!