First Look: BREAKING HISTORY Raises Hell in IVAR, TIMEWALKER #5 – An All-New Story Arc Beginning in May!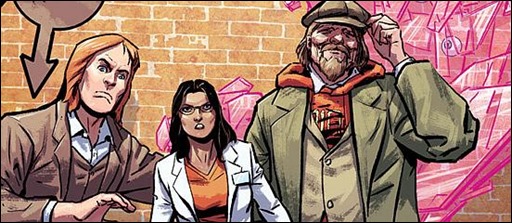 Timewalker! Armstrong! The Eternal Warrior The Lurker! Still confused by time travel? Don't worry, these guys don't understand it either…so they're BREAKING HISTORY!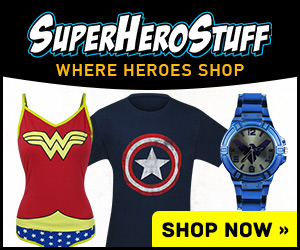 Here's your first look at Ivar, Timewalker #5 by writer Fred Van Lente and new series artist Francis Portela, on sale May 27th, 2015 from Valiant Comics.
Press Release
Valiant is proud to present an advance preview of IVAR, TIMEWALKER #5 – the FIRST ISSUE of BREAKING HISTORY, an all-new story arc for Valiant's latest hit ongoing series by New York Times best-selling writer Fred Van Lente (ARCHER & ARMSTRONG, Incredible Hercules) and new series artist Francis Portela (Green Lantern: Godhead)! Start reading here with a brand new jumping-on point on May 27th as Ivar Anni-Padda recruits a team of the time stream's greatest hell raisers for an eons-colliding jailbreak from the end of existence itself!
Dr. Neela Sethi, the inventor of time travel has been captured by her evil future-self (because…time travel) and imprisoned at the end of the time! As the Big Crunch rapidly unmakes the universe around her, Neela faces a choice that may give her her life's dreams…at the cost of the very universe itself. But to save her from the threat of her own future self, all hope now lies in the hands of IVAR, TIMEWALKER! But even he can't save us alone…
What happens when history's most jaded time traveler puts together the best team he can find to save time itself? A combination of his estranged family, including his immortal brothers ARMSTRONG and the ETERNAL WARRIOR; his inter-dimensional enemies like history's most re-tweeted prankster THE LURKER; and a BLOODSHOT NANITE with one heck of an attitude problem! And that's just the start of history's most unexpected saviors.
Everything in the balance…and we mean EVERYTHING…so let's just hope the far future's disastrous half-dozen doesn't drop the ball too hard when BREAKING HISTORY begins with a bang on May 27th in IVAR, TIMEWALKER #5! Featuring covers by Steve Lieber (Superior Foes of Spider-Man), Raul Allen (Hawkeye), Clayton Henry (ARCHER & ARMSTRONG), and Robert Gill (ARMOR HUNTERS: HARBINGER), come on board here with an excellent new jumping-on point for the hit series that Topless Robot calls "absolutely perfect"!
Plus: look for the IVAR, TIMEWALKER VOL. 1: MAKING HISTORY trade paperback collection, in stores the same day as IVAR, TIMEWALKER #5! Collecting the first four issues of Ivar Anni-Padda and Neela Sethi's adventures through time and space for just $9.99, jump on board here the very same day that BREAKING HISTORY begins in a comic shop near you!
IVAR, TIMEWALKER #5 (NEW ARC! "BREAKING HSTORY" – PART 1)
Written by FRED VAN LENTE
Art by FRANCIS PORTELA
Cover A by STEVE LIEBER
Cover B by RAUL ALLEN
Character Design Variant by CLAYTON HENRY
Golden Age Variant by ROBERT GILL
$3.99 | 32 pgs. | T+ | On sale MAY 27 (FOC – 5/4/15)