DIVINITY III: STALINVERSE #1 – Matt Kindt & Trevor Hairsine Lead the Most Explosive Comics Event of 2017!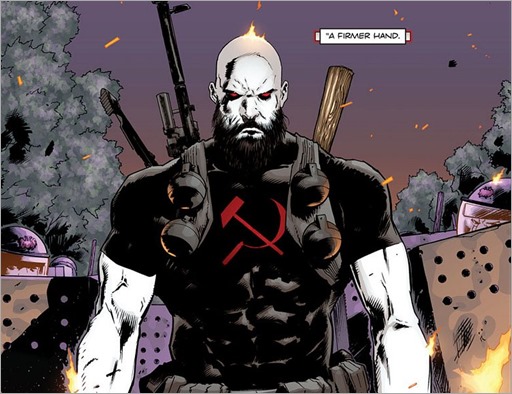 Plus: The Stalinverse Wreaks Havoc with
DIVINITY III: KOMANDAR BLOODSHOT #1 in December and
DIVINITY III: ARIC, SON OF THE REVOLUTION #1 in January!
Here's your first look at Divinity III : Stalinverse #1 by writer Matt Kindt and artists Trevor Hairsine & Ryan Winn, on sale December 21st, 2016 from Valiant Comics.