DIGITAL.DARKHORSE.COM GOES 50% OFF ENTIRE STORE!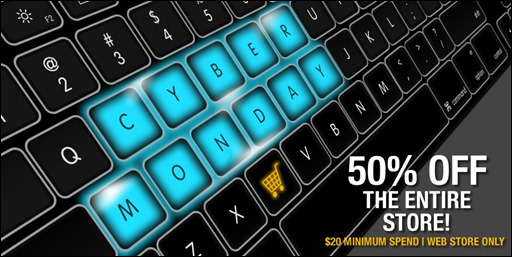 If you're waiting for Cyber Monday deals on comics, you're in luck!
Starting at midnight (PST) on Sunday November 30th and running for 24 hours, Dark Horse Comics is offering 50% OFF their entire webstore with a $20 cart minimum purchase.
Plus, to make a great deal even better, all newsletter subscribers will be able to stack on their 10% off coupon for a 60% savings! That's a sweet deal!
Press Release
In anticipation of the infamous holiday shopping weekend, Dark Horse Comics is giving you another killer deal for Cyber Monday. Dark Horse Digital is offering comics fans 50% off their entire webstore order for 24 hours!