Marvel NOW! – CABLE AND X-FORCE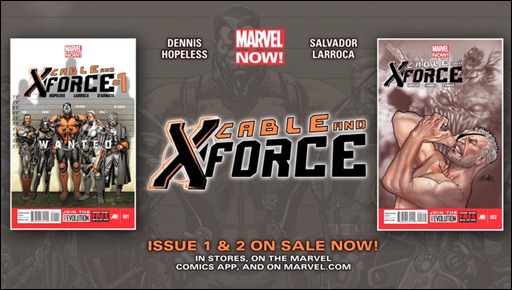 Marvel has released a video trailer for their new series Cable And X-Force #1 by Dennis Hopeless & Salvador Larroca. The video contains a synopsis of the events that have led up to the series and offers a teaser of what's to come.
You can watch the trailer below.