Marvel NOW! – CABLE AND X-FORCE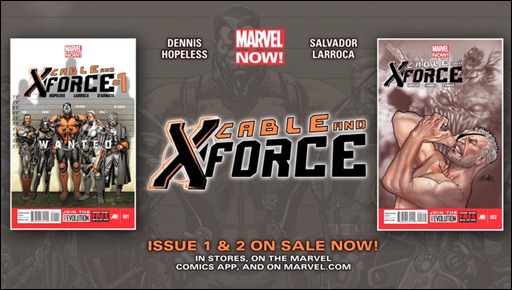 Marvel has released a video trailer for their new series Cable And X-Force #1 by Dennis Hopeless & Salvador Larroca. The video contains a synopsis of the events that have led up to the series and offers a teaser of what's to come.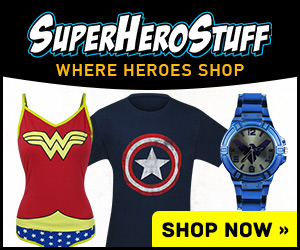 You can watch the trailer below.
This December, the deadliest mutant team of all debuts in Cable And X-Force #1, beginning the all-new ongoing series from rising star creators Dennis Hopeless (Avengers Arena) and Salvador Larroca (Invincible Iron Man). As part of Marvel NOW!, Cable And X-Force joins a number of titles that will take the Marvel Universe in an exciting all-new direction, as the industry's top creators join the top Super Heroes to deliver all-new ongoing series, great for new and lapsed readers alike!
Cable is back NOW! He has a new X-Force consisting of Colossus, Forge, Domino and Dr. Nemesis and they are all caught red-handed at the scene of a terrorist attack on a major American corporation whose CEO has expressed anti-mutant views. Now Cable and X-Force are on the run, with the Uncanny Avengers in hot pursuit.
– The Comic Book Critic