The Legend Returns – Your First Look at BLACK KNIGHT #1!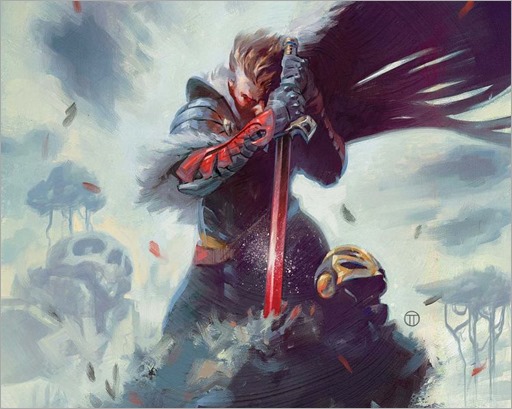 Here's your first look at a few pages from Black Knight #1 by writer Frank Tieri and artist Luca Pizzari, on sale November 11th, 2015 from Marvel Comics.
Press Release
Their legend echoes through history. Ancient warriors and wielders of the legendary Ebony Blade. Champions of their own destiny. But what do you do when it's your destiny…to be damned?