THANOS VS. HULK #1 Matches Mad Titan Against Green Goliath This December!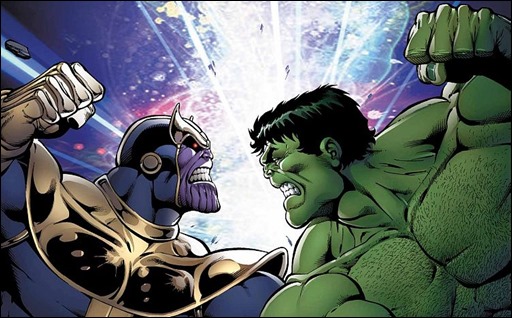 New Limited Series From Comic Legend Jim Starlin Coming Later This Year!
A legend returns for another Thanos story at Marvel in December 2014 with Thanos vs. Hulk #1, a four issue miniseries written & drawn by Jim Starlin.
Press Release
This December, legendary fan-favorite Jim Starlin returns for an action-packed, smash-filled limited series spanning the cosmos in THANOS VS. HULK #1! That's right True Believer, time to find out if Hulk is truly the strongest there is as he throws down with Thanos across the far reaches of the Marvel Universe!