ALL-NEW MIRACLEMAN ANNUAL #1 Unites Morrison, Quesada, Milligan & Allred!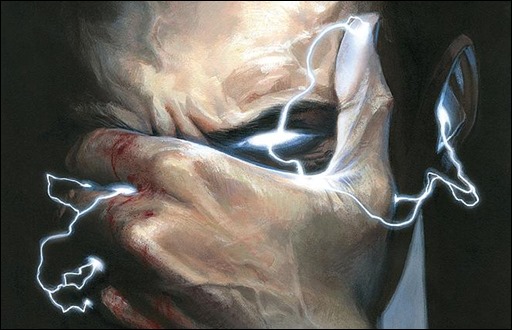 Presenting Your New Look at This Star-Studded Issue!
Here's a preview of All-New Miracleman Annual #1 by writers Grant Morrison & Peter Milligan and artists Joe Quesada & Mike Allred, on sale December 31st, 2014 from Marvel Comics.
Press Release
New Year's Eve is about to get even more miraculous as four of the biggest names in comic book history bring you new Miracleman stories for a new generation. Today, Marvel is pleased to present your new look at ALL-NEW MIRACLEMAN ANNUAL #1, uniting celebrated comic creators Grant Morrison, Joe Quesada, Peter Milligan and Mike Allred for one, star-studded issue that should not be missed!