DC ANNOUNCES 'SUPERGIRL: BEING SUPER' MINISERIES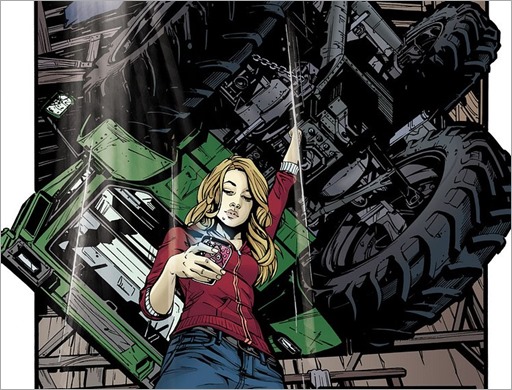 A Coming-of-Age Story for the Girl of Steel From Caldecott Honor Winner Mariko Tamaki and Acclaimed Artist Joëlle Jones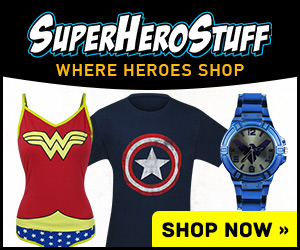 Supergirl: Being Super, a new miniseries by writers Caldecott Honor & Mariko Tamaki and artist Joelle Jones, arrives on December 28th, 2016 from DC Comics.
Here's your first look at artwork from Supergirl: Being Super #1.
Press Release
DC Entertainment announces a brand-new miniseries with an invigorating twist on the Supergirl we know and love! The Girl of Steel returns in a story not only about being super, but also the trials and tribulations of being 16. A coming-of-age story with superhero flair, SUPERGIRL: BEING SUPER comes from the creative minds of Caldecott Honor and Eisner Award winning young adult author Mariko Tamaki (This One Summer) and superstar artist Joëlle Jones (Lady Killer).
"I've had so much fun working on this project with DC and Joëlle," says Tamaki. "Clearly, I'm a writer with a devoted interest in adolescence, so it's been a thrill having the opportunity to explore the alien side of 16."
Jones, who is creating content solely for DC and Vertigo after being announced at San Diego Comic-Con, will be providing both interiors and covers for the series."Working with Mariko on this book has been great! The format is giving me a chance to do something very different and I feel lucky that DC is giving us the freedom to really play with this character," says Jones. "I hope fans have as much fun reading it as I have had drawing it!"
Imagine this: You're an alien. You have super powers. You are SUPERGIRL. But you're also 16, a teenager just trying to survive the day-to-day life of high school. The upside is, yes, you can fly, you can crush diamonds with your bare hands. The downside is that being super can be a super complicated and super confusing thing to be, especially when the whole being super thing is a secret.
This is the story of Kara Danvers, known to her home planet of Krypton as Kara Zor El. On the one hand, Kara is a typical teen, navigating relationships, friendships, and classes, on the other she's a being with immense power and potential, with the added responsibility of managing her developing super powers. As if transitioning into adulthood wasn't hard enough!
As Kara turns 16, her powers begin manifesting in bizarre hot flashes, glowing zits, symptoms that are becoming harder to control. That's right, two words, ALIEN ZITS. This new series is more than just heroics. It is the action-packed and heartfelt story of Kara Danvers and her attempts to balance the roles of teenager and hero.
This is a fresh take on Supergirl full of passion and ingenuity, with some added teenage irony. The first issue of the new series will debut December 28th, with subsequent issues being released every other month. Each issue is super-packed with 48-pages of story, in prestige format.