Super Sons #1 Preview (DC)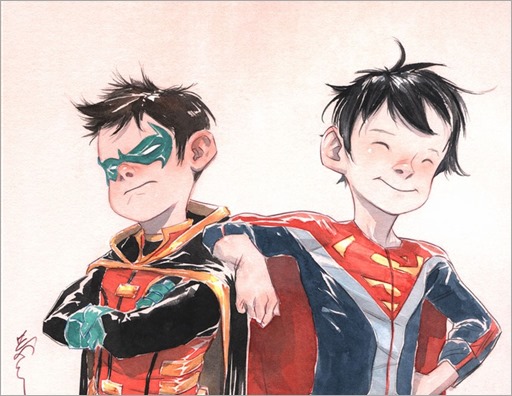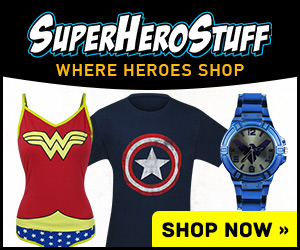 Here's your first look at Super Sons #1, an ongoing monthly series by writer Peter J. Tomasi and artist Jorge Jimenez, on sale February 15th, 2017 from DC Comics.
SUPER SONS #1
Writer: Peter J. Tomasi
Artist: Jorge Jimenez
Cover: Jorge Jimenez
Variant cover: Dustin Nguyen
"When I grow up" part one!
The sons of Batman and Superman have graduated to their own monthly comic—but if they want to survive, they're going to have to share it! Writer Peter J. Tomasi (BATMAN & ROBIN, SUPERMAN) teams with rising-star artist Jorge Jimenez (EARTH 2) to bring you the adventures of the World's Smallest.
This debut issue looks at the lives of Robin and Superboy and their destiny to follow in their fathers' footsteps, while we meet a new villain whose ascension parallels the boys' own understanding of their powers—except that he believes it's his right to rule over every being on the planet!
32 Page Color Comic
U.S. Price: $2.99
ON SALE 2/15