Sony Buys Film Rights to DESCENDER by Jeff Lemire & Dustin Nguyen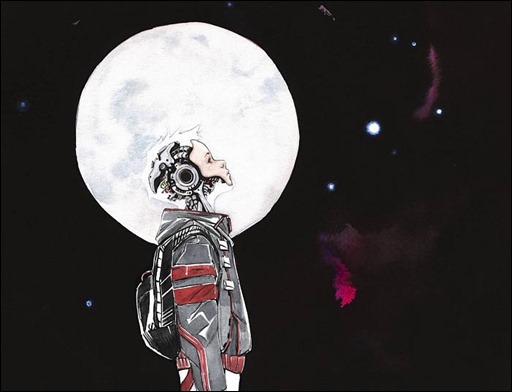 Sony Pictures has acquired the film rights to the upcoming Image comic book series Descender by creators Jeff Lemire & Dustin Nguyen. Josh Bratman is slated to be the producer and Lemire & Nguyen will be executive producers on the film.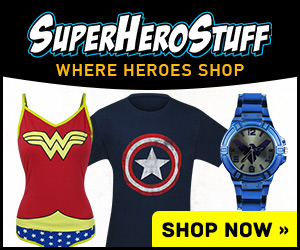 Here's an early look at Descender #1 by Lemire & Nguyen – coming March 4th, 2015 from Image Comics.
Press Release
Sony Pictures Entertainment announced today that it acquired the feature film rights to Descender, the forthcoming comic book series from New York Times bestselling author Jeff Lemire and New York Times bestselling comic artist Dustin Nguyen. Josh Bratman will produce the film with Lemire and Nguyen attached to executive produce. The first issue of the eagerly awaited series will be published by Image Comics on March 4, 2015.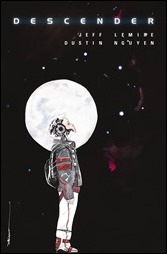 "It was a competitive situation for Descender, and we are thrilled that it ended with Sony Pictures acquiring the series," said Lemire and Nguyen. "We know that their film translation will do justice to the original comics, and we are thrilled with their belief in the franchise potential."
A sprawling, science-fiction space opera full of mystery and adventure, Descender is a rip-roaring, heart-felt cosmic odyssey about a little boy looking for home in a universe that hates and fears him. The incredibly lifelike artificial boy, TIM-21, may hold the secrets deep in his machine DNA to the origin of robots that have decimated entire planets. As a result, he is the most-wanted robot in the universe. Before long the entire galaxy is looking for TIM-21 and his rag-tag group of unlikely companions, as they make their way from one exotic planet to the next with new foes advancing on them at every turn.
Lemire is the creator of the acclaimed graphic novels Sweet Tooth, Essex County, The Underwater Welder and Trillum. His upcoming projects include the original graphic novel Roughneck from Simon and Schuster, as well as Black Hammer with Dean Ormston for Dark Horse Comics, Plutona with Emi Lenox and A.D. with Scott Snyder. In 2008 and in 2013, Lemire won the Schuster Award for Best Canadian Cartoonist. He received The Doug Wright Award for Best Emerging Talent and the American Library Association's prestigious Alex Award, recognizing books for adults with specific teen appeal. Lemire has been nominated for 8 Eisner awards, 7 Harvey Awards and 8 Shuster Awards.  He has also written such titles as Green Arrow, Animal Man and Hawkeye for DC and Marvel Comics.
Nguyen is best known for his work on American Vampire along with numerous Batman titles including: Batman Eternal, Batman: Streets of Gotham, Detective Comics, and most recently, Batman: Li'l Gotham, which has spawned its own line of toys, of which Nguyen is the designer.
Michael De Luca and Rachel O'Connor will oversee the project for the studio.