Sara Moni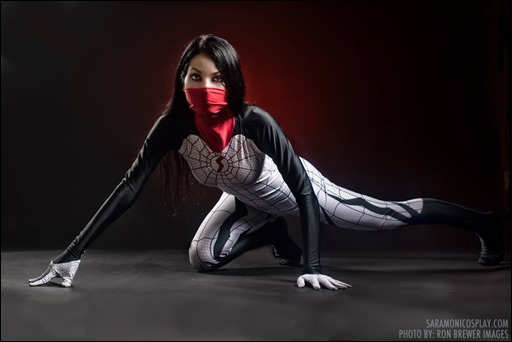 There are many talented models and performers who bring their love & enthusiasm to dressing up as their favorite characters. Comic Book Critic will occasionally showcase a performer who embodies this spirit of cosplaying.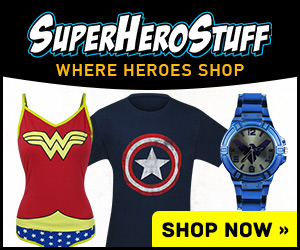 Whether it's creating the costume from scratch, altering the appearance of an existing one, or just getting into character, these performers spend a lot of time and effort on their craft. As much as we all enjoy seeing our favorite fictional characters represented in real life, let's not forget the behind-the-scenes work that goes into that portrayal.
One thing is for certain though, their love of cosplaying shines through in their work.
The Comic Book Critic Featured Cosplayer Interview is:
Sara Moni from Phoenix, AZ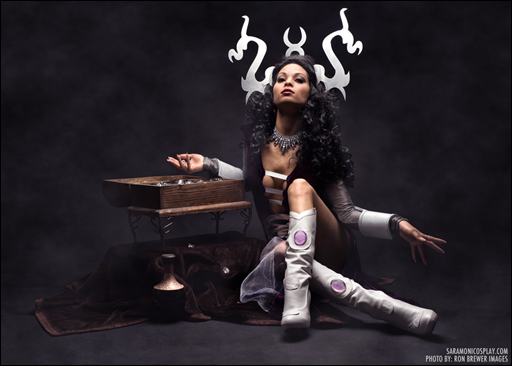 Sara Moni began cosplaying in 2010 and quickly became immersed in the world of costume making. Along with her ability to create amazing costumes and to bring those characters to life, she also does a lot of charity work in the Phoenix area as part of the Arizona Avengers for children's and community causes.
Sara took time out of her busy schedule to give us a look behind the costumes and some insight about herself.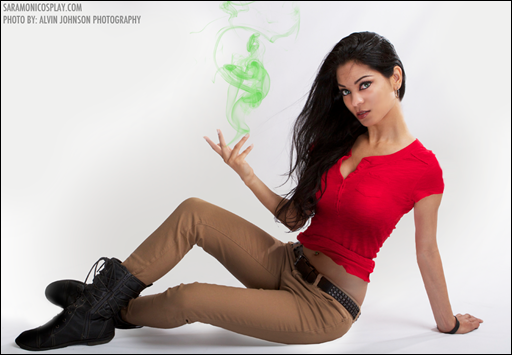 What was the reason you decided to start cosplaying & when did you start?
I started cosplaying in 2010, but in my love for costuming stemmed from not growing up with Halloween. In high school, I'd make t-shirts and modify pants and other accessories.
What made you think – "I want to do more of this!"?
Two years later, I joined the Arizona Avengers, and being involved in charity with cosplay really took it to the next level for me. I was surrounded by people who liked costuming and liked doing it for a good cause. Since we do so many events throughout the year, and not just for cons, it motivated me to get some more variety in my closet.
Have you done any modeling work, outside of cosplay, or is that something you'd consider doing?
I've been modeling since 2005 and I still do now, but I like to keep my modeling and cosplay separate. The predominant audiences for each are so different and it's difficult to cater to both.
You're a part of the Arizona Avengers, could you tell us a little about them and why you decided to join?
They are a Marvel charity costuming group, a part of the national Avengers Initiative. I joined in 2012, and since then I've been going to fundraisers, food and toy drives, hospitals and comic shops for good causes and great events. We do our geeky events in addition to charity ones, but predominantly we work with kids and positive causes for the community.
What comic books are some of your current favorites?
Saga, Loki: Agent of Asgard, The Wicked + The Divine, Ms. Marvel, Silk, and Magneto.
Did you consider yourself a nerd or geek when you were younger, and do you do so now?
I'd say that, by definition I was a nerd growing up: academics were my sport and speech-related awards were my trophies (quite literally for my spelling bee trophy, yes, spelling bee). The geeky qualities were always there as well, but I think things are so much easier to access now with the internet and the prevalence of cons. The sense of belonging and fandom is more cohesive than it used to be, when geekiness was just odd or ignored.
So what do your non-cosplay friends think of your cosplaying?
They all think it's neat and creative. I'm very lucky to have supportive friends or family.
If you could pick one motivating factor that makes you keep coming back to creating new costumes and cosplaying, what would that be?
New characters. New friends. There is always the discovery of new characters or new variations of that character. Once you're in the mode of creating things, it's such a strong pull to get out of orbit. When you're used to seeing your friends at conventions and events, you look forward to seeing them. As you interact with people who recognize your cosplay, you get to have a mini bond with so many.
Do you attend a lot of Cons or events?
I do, at least once a month, sometimes more depending on the season. Each event has it's own vibe and crowd, I enjoy experiencing them all.
What's one of your most memorable moments while in costume?
When I met Nathan Fillion in my Inara Serra, it was an insanely cool moment. He had retweeted my cosplay a few months earlier and I was able to formally thank him for that. He remembered and gave me a ton of compliments that had me on cosplay cloud nine!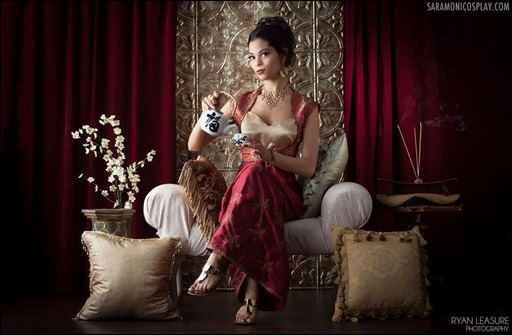 Have you ever had any bad experiences with people while cosplaying?
Surprisingly and thankfully, no. The worst experiences I've had in costume have had to do with really attractive shoes being really painful, or the sun trying to cook me in spandex like a Hot Pocket.
Do you have other cosplayers that you admire?
I do, and many of them are unknown or don't have pages. It takes guts to cosplay, I admire anyone who puts themselves out there to show their fandom and or craft for thousands to see. I admire the people who are brand new and they're taking all the confidence they have to step out there, and I admire the people who've been doing it for years and are constantly growing their skill-set and creativity.
What advice do you have for someone just starting out?
Take your time. Don't rush a costume, otherwise it will only be associated with frustration and stress.  Take it easy. Start small or start early for a big project. Do research, see what others have done, how they did it, look at art or references. Keep in mind that at the end of the day, you need to do what you want and not what you think others want to see.
Looking back on your costumes, is there anything that you'd do differently?
I would realize the importance of a quality wig. It makes all the difference in the world for pulling a look together.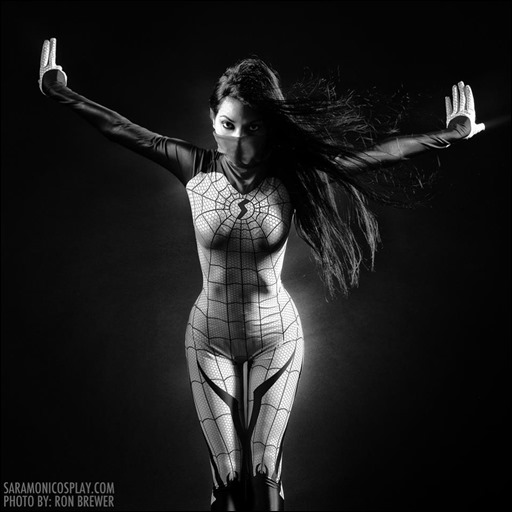 Do you currently have any works in progress?
Always! Right now I'm delving into the anime genre to put comic cosplays to the side for a bit. I'm hoping to finish these by Saboten in a few months.
What does the future hold for you?
Winning Powerball numbers, a date with Tom Hiddleston and a job at Marvel. Sounds about right.
If you want to see more amazing work by Sara Moni, please check out her links below! For convention booking or charity appearances, you can contact her here.
Sara Moni Cosplay Links
Photographer Credits
Rachel Watson — with Radiant Vision Photography
Alan Adler
Dark Angel Saga Psylocke Psi-knives, Gamora sword, & Karnilla crown by S. F. Designs – Skull Fracture
Gamora bodypaint by Courtney Leigh Creations
– The Comic Book Critic